Social Entrepreneurship Project in Vietnam - Sam Ferguson's Story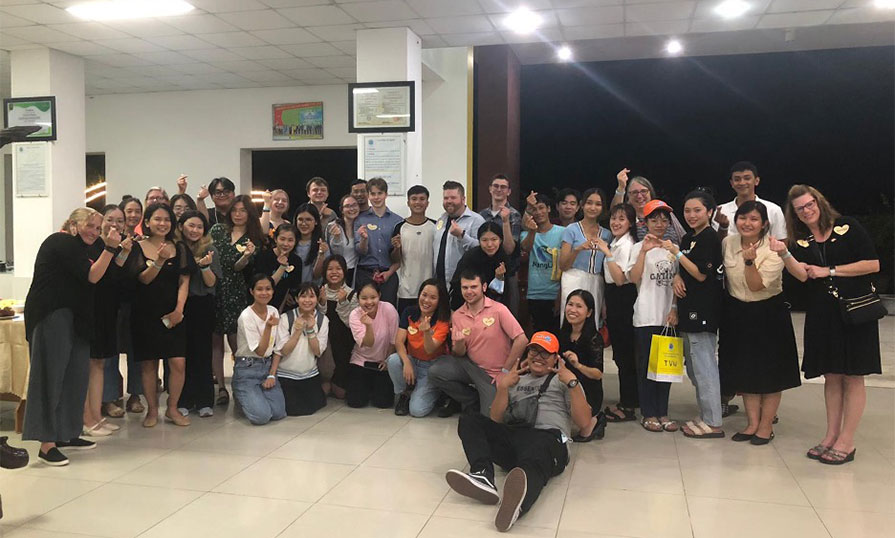 My time at Tra Vinh University was been an absolute delight. I have been blown away by the beautiful sights, amazing food and some of the most welcoming people I have ever met. Not only have the students and facility welcomed us into their campus but they have also gone above and beyond to make sure we're comfortable and having a good time.
I've seen things on this trip I didn't think I would get to see in my lifetime. From performances of traditional Vietnamese dances to exciting night markets and taking a tour boat tour through rivers used during the Vietnam war; it's been a truly special experience. What really made the trip for me though is the amazing people. The students here have gone above and beyond to help us translate, get to places and show us around the city.
Even with the language barrier, I feel like we're making real connections and will leave with friends that we continue to talk to years from now. I would recommend Vietnam to anyone and I will definitely be back again.
Sam Ferguson
Business Administration Student
NSCC Marconi Campus