International Days in Social Work in Austria - Bethany McNeil's Story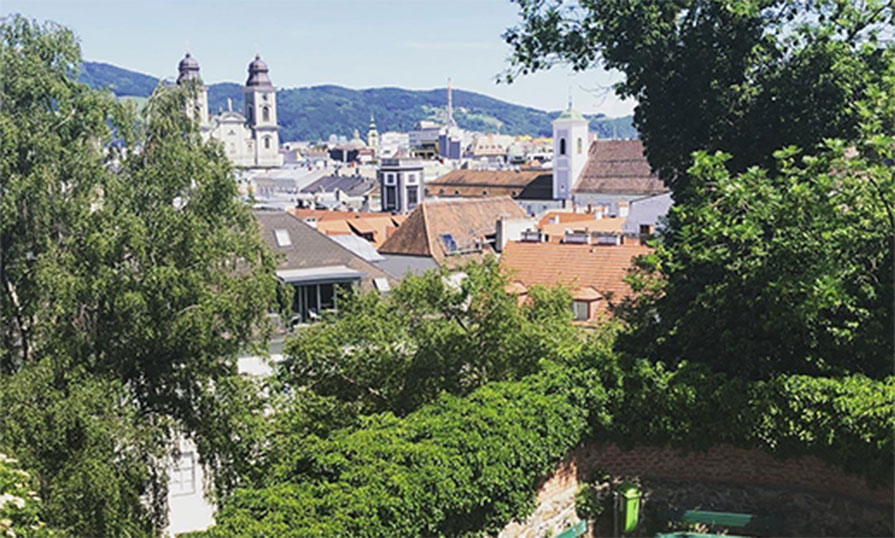 Many aspects of my trip to Austria stood out, creating long-lasting impressions. Between the beautiful scenic landscapes of the Alps and the diverse modern and historic agriculture through each city, travelling to Austria and this trip is something I will treasure.
Not only will I cherish the beautiful locations, but the International Days in Social Work conference provided me with new perspectives within the social services field, which I will hold onto while pursuing my career once returning to Halifax. We also learned about services that address problems more sufficiently than our processes in Nova Scotia.
Something that stood out the most to me is the regulation and protection of sex workers in Austria since sex work is legal in the country. It protects those in the business and ensures that the workers have safe organizations to turn to if they need assistance.
However, after participating in a workshop from an organization that provides social services for sex work, I could not stop thinking about our province's high human trafficking rates. If the province implemented similar organizations and laws, would we see a decrease in those high statistics in Nova Scotia?
There's so much more which was eye-opening and offered me valuable knowledge, but I won't spoil it any further as now it's your turn to experience it yourself. If you are considering applying, this is an extraordinary opportunity you may not encounter again; please take advantage of it. Although it was hard for me to leave, and I already want to plan my next trip back, you may feel the same, but definitely won't regret it.
Bethany McNeil
Social Services Student
NSCC Ivany Campus