CELPS Project in St. Kitts and Nevis - Kristen Wilmott's Story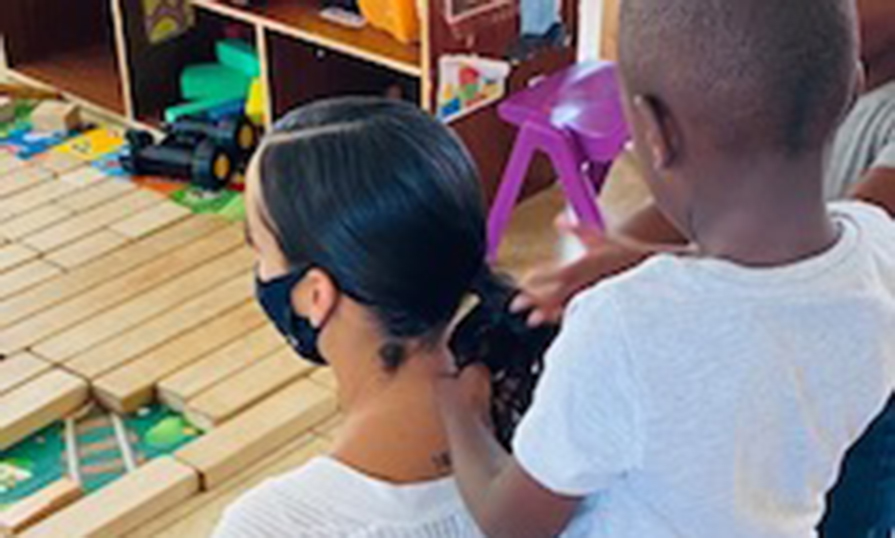 My name is Kristen and I had the opportunity to travel with NSCC International to the beautiful Saint Kitts and Nevis in May 2022. I am currently in my second year of the first ever Africentric Early Childhood Education program offered at the Akerley Campus, so travelling to a predominately black country for the first time was such an important moment for me to experience.
The most important learning moment during my stay was that I was able to visit multiple schools and centres across Saint Kitts and Nevis, and see the way each place teaches, nurtures, and cares for their children. And what an experience that was. Of course, there were some similarities but overall, most things were so different to what we do here in Nova Scotia. It's something I look forward to sharing with my instructor upon my return to Nova Scotia.
I am a very shy person, and I feel this experience has brought me out of my "shell". Having to introduce myself to everyone we met was a challenge at first but doing it so many times made it become easier for me to do so. During my stay I had the opportunity to speak to countless children, teachers, students, and faculty at the college who hosted our stay (CFBC), as well as the centres I was able to visit. I want to thank NSCC International, CFBC, the NSCC students and faculty member who joined me on this trip, it wouldn't have been possible without you all!
Kristen Wilmott
Africentric Early Childhood Education Student
NSCC Akerley Campus