CELPS Project in St. Kitts and Nevis - Donntayia Jones' Story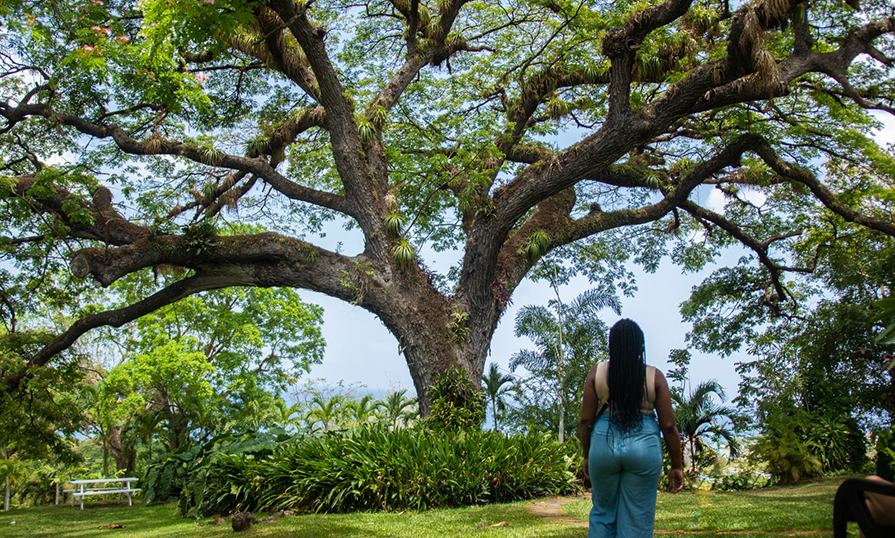 Hi everyone, my name is Donntayia Jones I am a part of the first African Nova Scotian Early childhood education program. This is my first time in Saint. Kitts and Nevis with NSCC international May 2022. The people in Saint Kitts and Nevis are amazing. They welcomed us with open arms they made sure we felt safe and secure for the two weeks we went down there. This made it easier to be ourselves, in a different environment. On each outing, we attended everyone was friendly, welcoming, and happy they always greeted us with a smile.
I looked forward to learning about Saint Kitts and Nevis culture including education, everyday lives, and religion. My favorite part about the trip is connecting with the different staff and children we met at CFBC which is who hosted our whole trip and meeting with multiple pre-schools and elementary schools. It felt good to see people who looked like me in a teacher role and children to witness that as well. During the moments of me being in their space, I felt at home, felt like I belonged, and felt the togetherness of family.
This trip humbled me, it helped me to be open, create new connections, build forever relationships, and strengthened my communication. This trip will always be with me on my journey to becoming an Early childhood educator. I would like to thank the faculty members at NSCC and CFBC in Saint Kitts and Nevis, I am so ever grateful and honored to be a part of this trip and I would also like to thank the students who attend with me Haley, Jaden, Kristen, Mike, and Pierre.
Donntayia Jones
Africentric Early Childhood Education Student
NSCC Akerley Campus