CELPS Project in St. Kitts and Nevis - Adrienne Glasgow's Story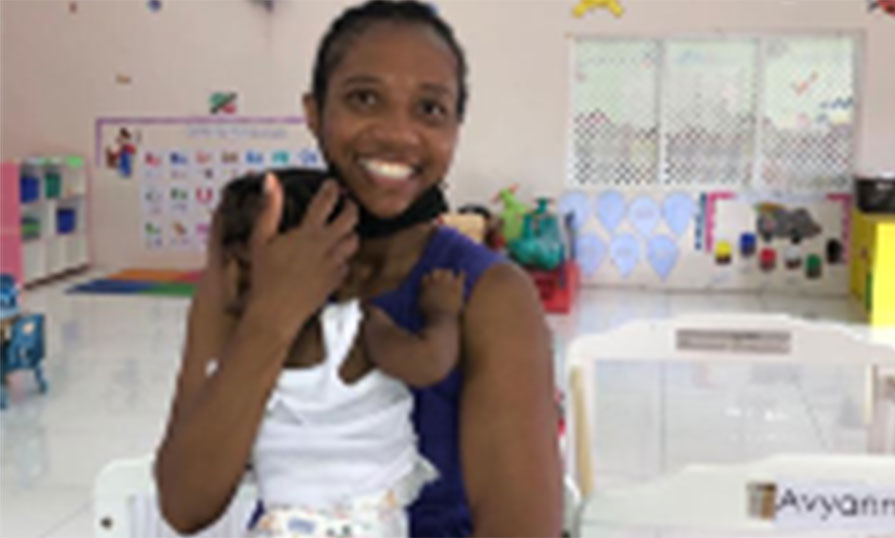 On May 15th 2022, NSCC International's first all-Black cohort, which included students from Early Child Education and Natural Resources Environmental Technology, landed in St. Kitts and were greeted with a 'blast' of warm air and the smiling faces of a contingent of colleagues from our partner institution, Clarence Fitzroy Bryant College (CFBC),including our fabulous bus driver who transported, and supported us on every step of the two-week journey!
Ironically, we arrived in St. Kitts, a predominately Black nation, the day after the targeted mass shooting of African Americans in Buffalo, NY. We were immediately embraced as family and were able to shift our focus from the ugliness and pain of racism and hatred, to the beauty of a country were the majority of people look like us, but have their own unique culture.
People often assume that the experiences of people of African descent are homogeneous. However, our initial interactions with the locals quickly confirmed what we already know, there are cultural differences within each 'race.' This international exchange provided an opportunity for us to focus on, and share, our commonalities while still recognizing and valuing the unique differences between the African Nova Scotian and Caribbean experience. For example, as a descendent of people who have been in Canada for hundreds of years, I am proudly Canadian; however, I am still routinely asked "… but where are you really from?" and 'othered' in my own country.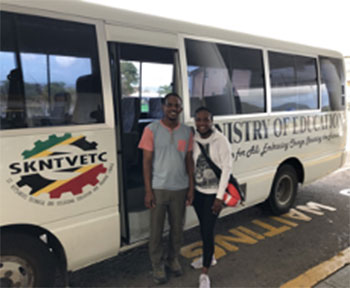 As an educator, being able to support students on this project was a privilege; I have grown personally and professionally as a result of each and every interaction. I absolutely loved being able to join our students as they engaged in a variety of scheduled activities with their counterparts (peers), lecturers (faculty), Deans, and other individuals at CFBC, and their affiliates, who worked so diligently to make this program happen.
Being 'immersed' in the culture of St. Kitts and Nevis allowed me to appreciate the benefits of moving at a slower pace, challenged my expectations regarding attire and formality, required me to quickly adjust to new surroundings, and forced me to face my fear of monkeys and creepy crawly creatures.
Participating in the planning and implementation of this program reinforced my love of supporting students of all ages, increased my ability to adapt and collaborate to accommodate the needs of a group, and provided me with opportunities to have insightful conversations with CFBC colleagues who have the same passion for teaching. I have made lifelong friendships and am sincerely grateful for this awesome experience.
I will miss the walks along Frigate Bay Beach, where I could quietly reflect, listen to music, or chat with the locals. I was told on several occasions that I looked like a Kittitian and look forward to visiting my 'family' in St. Kitts & Nevis again!
I am indebted to my immediate family and NSCC colleagues for 'stepping in' during my absence and to the wonderful team at NSCC International for securing, coordinating, and maintaining these invaluable projects with our international partners.
Adrienne Glasgow
Faculty, Centre for Teaching and Learning
NSCC IT Campus