Bridge the Ocean Project Finland - Erika Nanistova's Story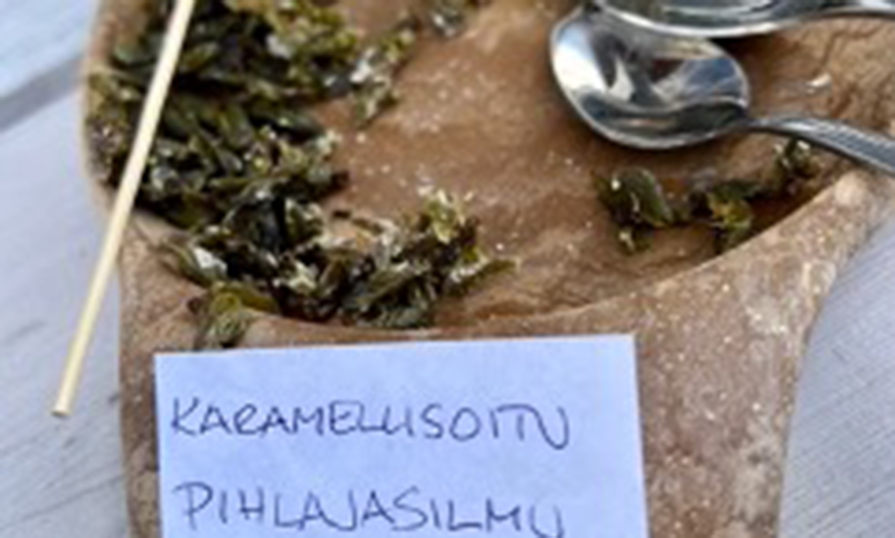 My journey to Finnish Lapland started in the public library, where I attended series of lectures about shamanism which took roots among Sami – indigenous people of Lapland. When the Nova Scotia Community College offered the international study program in Suomi (Finland), I was intrigued to combine my passion for foraging, food security, and sustainable tourism with the newfound curiosity about Lappi (Lapland) nature and its people.
Finns no longer have to rely on berries, mushrooms, and game meats for survival, but many are interested in making use of these resources. In Lapland, I was reminded to trust in the wisdom of nature, and that nutrition and comfort can be found all around us – in our gardens, woods, meadows, seashore, or mountains. Pine bark yields exceptionally fragrant nutty flavored flour – bark breads are a staple of Nordic indigenous cuisine. Equally surprising is tea made from pine needles, cold nutritious drink made from pine bark, or salve made from spruce resin – collected on a snowy afternoon with new friends from Canada, Denmark, Finland, and Netherlands. We told stories, learned new words in our languages, laughed, shared favourite foods, and enjoyed new smells and tastes. I returned home with innovative ideas, inspiration, and plenty of recipes – fødselsdagsboller (Danish buns), mämmi (Finnish rye dessert), stamppot (Dutch mashed potatoes dish), havupuu-uutetiiviste (conifer extract), kuusenkerkkäkinuski (dessert made from spruce tips and condensed milk).

As a student of Library and Information Technology, I am looking forward to sharing the knowledge harvested from this international experience in future programming in libraries – community hubs that bring people together, connect them to worlds beyond their neighborhoods and allow them to access programs and services that fuel lifelong learning.
Erika Nanistova
Library & Information Technology Student
NSCC Ivany Campus