Honorary diploma recipients
Meet our 2023 honorary diploma recipients.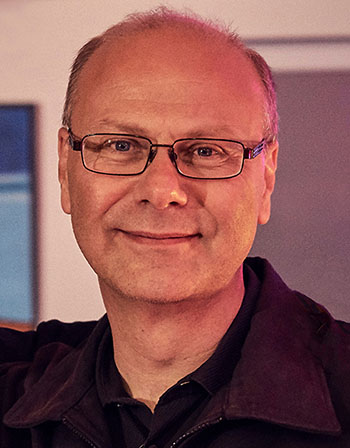 Rolf Peter Bouman
Founder of Friends United, Canadian Pioneer Estates Ltd.
Born and raised in Germany, Rolf Bouman immigrated to Cape Breton in 1986 after his apprenticeships as a welder, farmer, and automotive mechanic. Without any business experience and a small loan from a Credit Union, he incorporated his first Nova Scotian company in 1990 – Canadian Pioneer Estates Ltd. – which remains a part of his Canadian corporate group. Through his corporate group, Rolf has been able to make significant contributions towards promoting Indigenous art and culture with a desire to promote reconciliation.
In 2009, Rolf founded the Friends United Initiative and constructed the Friends United International Convention Centre in Richmond County, Cape Breton. Works from Indigenous artists from across the country are on display in the centre. With the support of business education and funding to many Indigenous artists, Friends United is helping to support their success as entrepreneurs and cultural ambassadors.
Rolf was awarded a Cultural Award of Merit from the Strait Area Chamber of Commerce in 2014 in recognition of his work. His donation of numerous Indigenous paintings to the Strait Area Campus has helped create an inclusive and inviting space for all learners.
Rolf's passion, dedication, vision and unwavering commitment to providing education, promoting understanding and giving Indigenous artists a platform to share their art, culture and heritage, speak to NSCC's values and commitment to reconciliation through cultural understanding and awareness.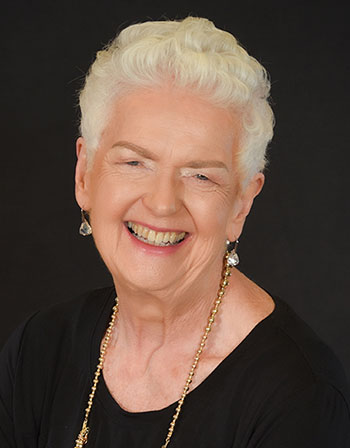 Dr. Shelagh Leahey
Founding Site Director for the South West Nova
Dalhousie's Family Medicine Residency Training Program
For over four decades, Dr. Shelagh Leahey has been a leading physician in Nova Scotia. Following her graduation from Dalhousie's Medical School in 1975, she relocated to Yarmouth and established a family practice in the following year while still in her early 20s.
Since then, Dr. Leahey has worked in many senior leadership roles. These include Medical Director for the Ocean View Family Practice, District Chief of Staff and Palliative Care Consult Physician for the South West Nova District Health Authority, a Continuing Medical Education Coordinator and Clinical Clerk Preceptor for Dalhousie Medical School. She has also shared her expertise as a board member for several non-profit organizations. Until 2018, she served as the founding Site Director for the South West Nova location of Dalhousie's Family Medicine Residency Training program. She worked part-time at the Tri-County Women's Centre in Yarmouth until 2021 – an organization offering services to empower and support women and girls. Currently, she is providing assessment and education services for the MAID program and the family medicine residency program.
A devoted volunteer, Dr. Leahey has also been an active member on several prominent boards. She has served government on the Nursing Task Force and the Committee on Inflammatory Arthritis. She has worked with the Well Woman Society of Yarmouth, the Yarmouth Art Society, Family and Children's Services, Cardiovascular Health Nova Scotia, Reproductive Care Nova Scotia, Cancer Care Nova Scotia, the Yarmouth Hospital Foundation, and the Evaluating Test Committee of the Medical Council of Canada. She was a longstanding appointed and elected board member of the College of Physicians and Surgeons of Nova Scotia – serving as President for two of the 13 years she served. She volunteered for The College of Physicians in PEI for several years and served as a board member and council chair during her elected service to Doctors Nova Scotia.
Dr. Leahey's passion for and dedication to family medicine have been widely recognized. Awards received include Preceptor of the Year, Dalhousie Medical Clerkship, and the College of Family Physicians in Canada's Nova Scotia Family Physician of the Year, and Dalhousie University Family Doctor Alumnus of the Year. She was honoured as founding member of the Leahey Wellness Clinic (now part of the Tri-County Women's Centre).
An icon in the community, she has made an immeasurable impact over the four decades she's practiced in the field of medicine, extending that knowledge through local community organizations. Dr. Leahey's contributions will have a lasting impact on the medical profession as she shares her knowledge and expertise to the next generation of physicians – shaping the future of the profession.
The innumerable lives she has impacted are a priceless legacy. Her body of work is truly reflective of the College's values regarding education and the importance of fostering community.