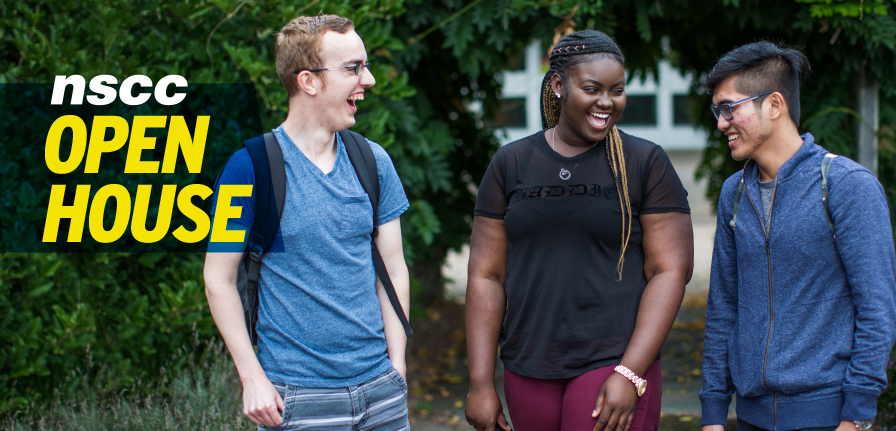 Join us on Thursday, October 19 from 9 am - 7 pm at any campus. Our doors will be open to visitors to learn more about what it's like to study at NSCC and find a program that's right for you.
When you attend Open House and visit the admissions table, we'll waive your application fee.
Schedule
Drop-in from 9 am - 7 pm to tour a campus, view classroom spaces and meet our students and staff.
Campus schedules coming soon.
ASL interpretation
Do you require an American Sign Language (ASL) interpreter for Open House? Please contact  and let us know.
Questions
Please contact  for any questions about Open House.