Open Education Week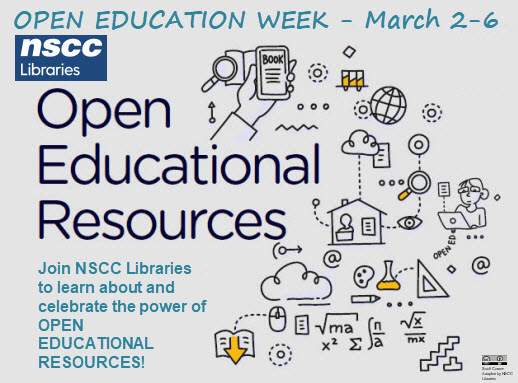 Have you heard the term Open Educational Resources (OERs)?
Do you have questions about OERs and how they relate to your teaching and learning practice?
You are not alone. Join NSCC Libraries for our Open Education Week webinar Demystifying Open Educational Resources on March 4th at 12 p.m. Let's demystify OERs together and learn how we can become OER champions.
Interested but cannot make the live webinar? A Recorded Session will be available (after the live session) on the NSCC Open Education Week Guide.
More information about OERs at NSCC, including OERs adopted by your colleagues, is available on the NSCC Open textbooks page of the NSCC Open Education Resources Guide.