Be in demand.
With half the skilled trades workforce soon to retire, there's no better time to train for a career in building and manufacturing, marine or transportation.
Fall 2021 program openings
Our programs are designed to meet and exceed provincial and national occupational standards and may be accredited by federally-recognized agencies, such as Transport Canada.
What our grads say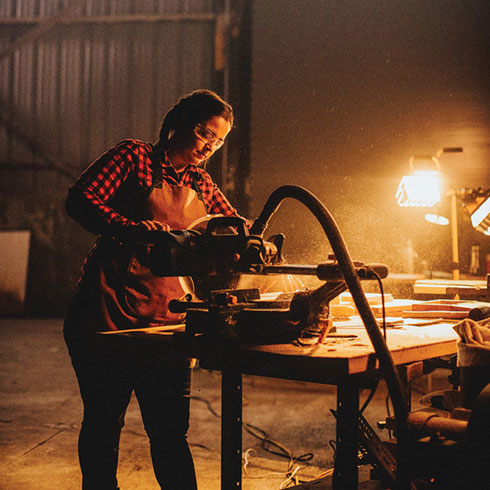 The (Carpentry) program gave me a safe start and helped me build my confidence and knowledge. Once I had that, I was good to go.
Denika Coakley
Carpentry - Certificate graduate
Owner, DC Woodworks
My (Welding Inspection and Quality Control) diploma prepared me for all the levels – from 1 to 3 – so it's really just getting the time I need under my belt and writing the Canadian Welding Bureau tests, which I know I'm ready for.
Christine MacKenzie
Welding Inspection and Quality Control graduate
Certified Welding Inspector, CWB Group