Journalism students learn responsible reporting in Mi'kma'ki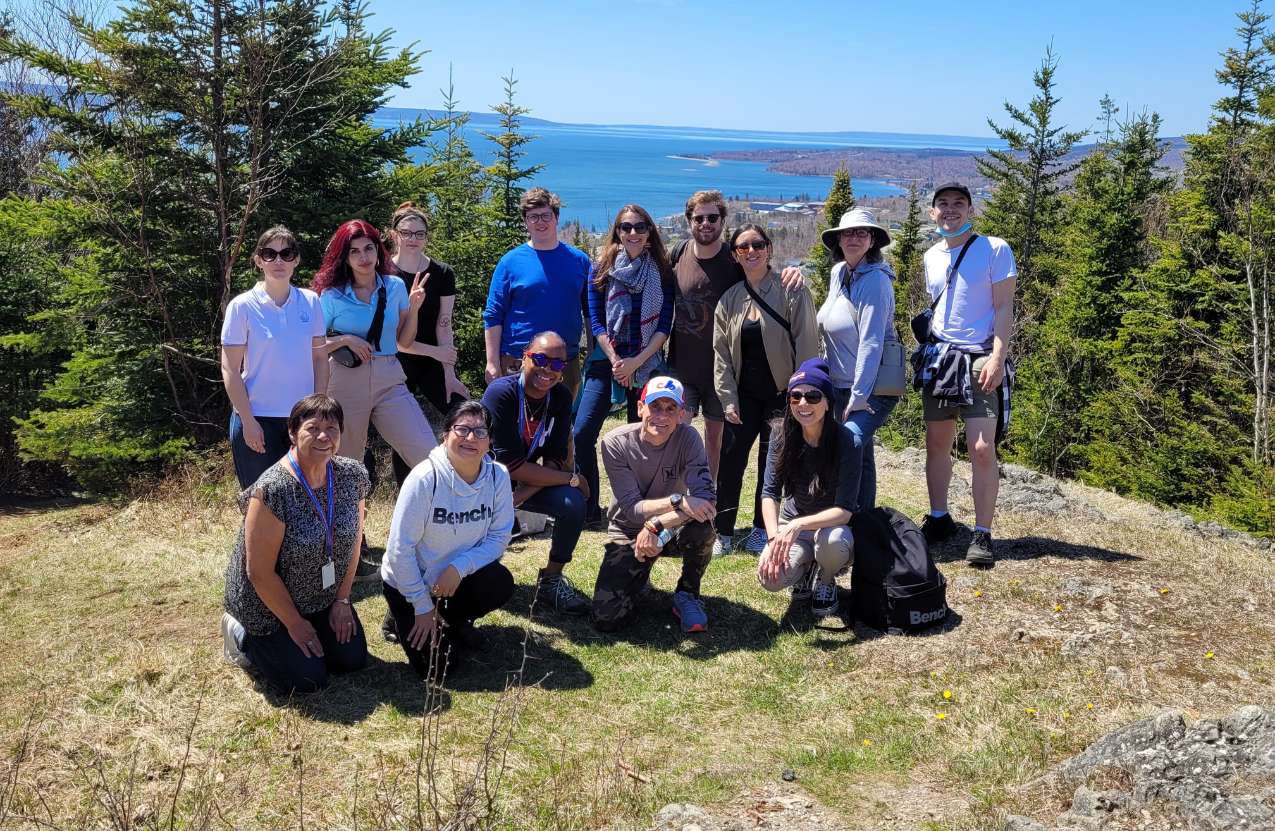 Culturally responsible reporting
In May of 2022, four second-year students in NSCC's Radio Television Journalism program (RTJ) participated in the Reporting in Mi'kma'ki workshop. The four-week workshop led by award-winning Mi'kmaw journalist Trina Roache, an Assistant Professor and the Rogers Chair in Journalism at the University of King's College, supported by secondary instructors Terra Tailleur, Assistant Professor in Journalism at King's College, and Erin Moore, Journalism Instructor for NSCC's RTJ program. The course teaches the students how to responsibly report Indigenous stories, helping the students gain cultural competency when working as journalists in Indigenous communities.
"In 2015, the Truth and Reconciliation Commission gave journalism schools a mandate to teach students about the history of Indigenous Peoples in Canada – the diverse cultures, communities, and ongoing legacy of colonialism. NSCC and King's are located in Mi'kma'ki. So, it's vital students here know about the Mi'kmaq. How to report responsibly, avoid stereotypes, and how to best reflect the wealth of Mi'kmaw perspectives, knowledge and expertise," said Trina Roache, on the importance of journalism students learning to report in Indigenous communities.
Learning in the community
Students learned in class and the community, spending half their time in Eskasoni, a Mi'kmaw community located in Unama'ki (Cape Breton). They had the opportunity to learn from experts in class before visiting Eskasoni, where they spent a week interviewing members of the community, learning from Elders and hearing from residential school survivors. The students later returned to Eskasoni to present the stories they wrote and produced, then ended their visit by participating in a community-organized clean-up and hosting a lunch to thank the community for their participation.
Mitchell F., a graduating NSCC RTJ student, said the course was a perfect way to end the program. "Being in the community and getting the chance to work and learn with community members was a priceless experience. I now feel confident that I can tell Mi'kmaw stories with respect and the due diligence they deserve," said Mitchell.
This learning opportunity was funded through the Foundation and Alumni Relations department's Extraordinary Learning Opportunities program, allowing staff at NSCC to access funds to provide special learning opportunities to students. Reach out to the Foundation at to learn more.