Future Health Practitioner on the right path thanks to donor-funded community award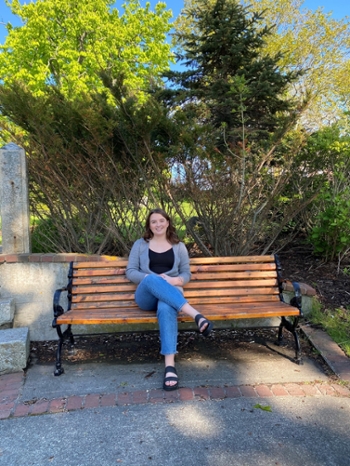 Yarmouth community advocates and philanthropists Jim and Dawn MacLeod have supported, and continue to support, initiatives that are helping the region flourish as a place where people want to live and work.
Through the Jim and Dawn MacLeod Community Award, students like Kirsten Surette, a Mental Health Recovery and Promotion student at the Burridge Campus, have the opportunity to pursue learning in a field that they love, with great potential for positive community impact.
"Mental health services are in demand, especially in Yarmouth," Kirsten says. "I understand first-hand how difficult or even impossible everyday activities can be when you're battling your own brain and feelings. I chose NSCC because I believe the hands-on experience, they provide will prepare me for the mental health field."
The award supports students with a strong work ethic who plan to stay in the South West Nova Scotia region. This award means that Kirsten can devote her energy to studying and other program activities. "Receiving this award has also been a boost in confidence which definitely does affect performance positively," she adds.
After graduation, Kirsten hopes to work in a rehab center. "My goal is to help people find ways to cope and improve their quality of life by eliminating barriers they may come across," Kirsten says. "The support I have received has helped and bettered me tremendously and I would love to be able to have that impact on others."
Return to main page