Former staffer brings passion to Board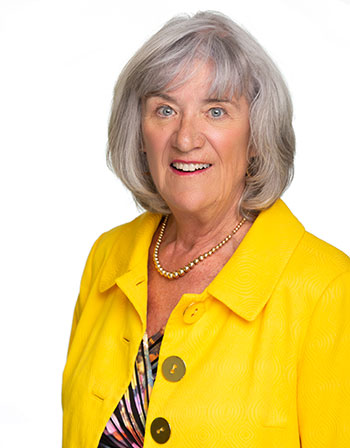 Welcome back!
Pamela Reid is no stranger to the education system. In fact, it's one of her life passions and one of the reasons why she's recently joined the NSCC Foundation's Board of Directors.
After retiring from NSCC, she missed being part of the College environment and looked for a way to get involved. Queue the Foundation.
"It's a gift to be part of the Foundation. Its staff is so committed and has passion for what they do," says Pamela, who joined the board in December 2018.
Originally from New Brunswick, Pamela moved to Halifax to work as a pediatric nurse before teaching at the Victoria General School of Nursing. After her postgraduate studies, she went on to become Director of the School, leading the amalgamation of the VG's nursing program into the current Nursing baccalaureate at Dalhousie University.
Leading the Health Science Degree Program in several allied health disciplines, the development and delivery of accredited specialty post-diploma programs and related on-the-job continuing education for the largest health-care corporation in the Maritimes positioned her perfectly to join NSCC.
She did so in 2001, tasked with establishing the new School of Health and Human Services, as its first Dean. After establishing the School and building enrolment in related programming, she became the VP Academic for the College, a position she held for four years.
Now she sees being a member of the NSCC Foundation's Board of Directors as "a way of giving back to the community," while staying connected to the College and its mandate.
"Continuing to make a contribution to the College is very important to me," Pamela says.