Donors meet urgent need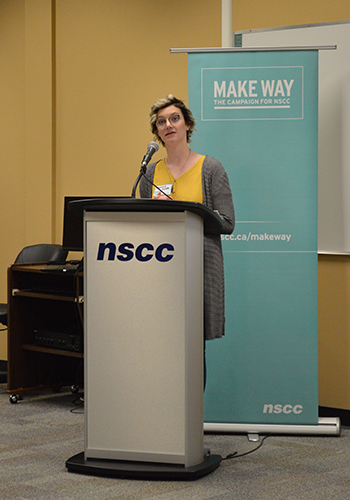 Maitland Mullen lives in New Tusket, about an hour's drive from NSCC Burridge Campus in Yarmouth, where she studying Social Services.
So when her vehicle broke down and needed repairs, it was a serious situation for the young mother of three.
"It was an unexpected setback," says Maitland. "I was very worried."
NSCC Urgent Aid Program
A close friend recommended she apply for Urgent Aid at the campus, and she was approved.
"Urgent Aid allowed me to breathe," she says. "It allowed me to concentrate on the good and the positive in my life, rather than the unfortunate situation with my vehicle. It was relief, gratitude and genuine appreciation all rolled into one. I felt very blessed and thankful."
Maitland's studies are going well, and she looks forward to graduating and continuing her education at university, with the ultimate goal of working with Nova Scotia's child protection services.
"I had always wanted a career in social work, but life always managed to create an array of twists and turns that led me away from this choice," she says, noting she initially enrolled in Cosmetology at Burridge but decided it wasn't the right path.
"I want to support, educate and create positive change in today's world," says Maitland.