Alumni creates Make Way artwork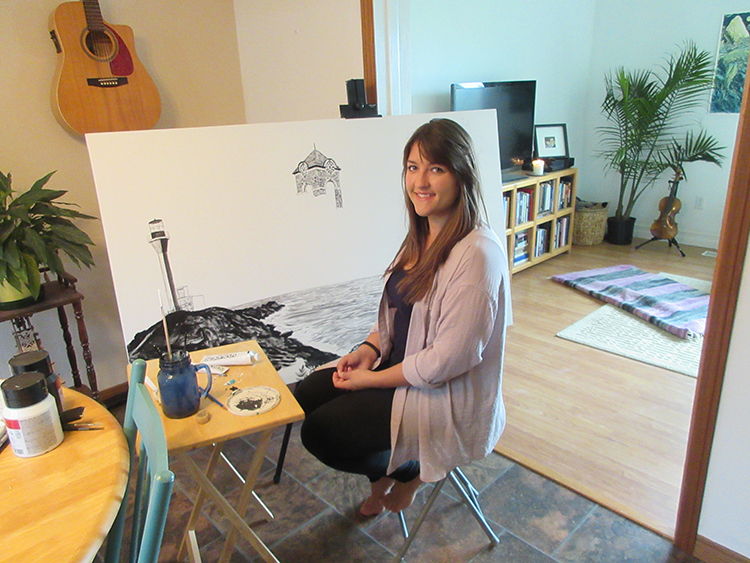 Two-time NSCC alum Bee Stanton created a series of artwork to honour supporters of Make Way, while bringing each of the campuses and their surrounding communities to life.
While the originals will hang in each campus, we will also be giving donors and sponsors a reproduction to show our gratitude for all that you have done for NSCC students.
A love letter to Nova Scotia
The project prompted Bee to pen a "love letter" to Nova Scotia, which she released on social media. Here's an excerpt:
"What an amazing experience. From the artwork itself, to the celebrations across NS, I've been completely overtaken with inspiration. Stories of gratitude and generosity; a true sense of pride, honour and faith in our province's workforce. Being someone who lives and breathes all things Nova Scotia, I can't begin to express how humbled and overjoyed I am to have been a part of something as fantastic as Make Way."