Lead the Way for the Future
As technology progresses at a rapid speed, it's creating unparalleled global connectivity and is causing constant change in the way we work. To flourish, we must evolve with it.

By harnessing the opportunities available, we can be a driver of change.

To do this, it's necessary to invest in technology and innovation, sustainable practices, and applied research to ensure that we're ready for what the future has in-store.

Through collaboration, we can create solutions, build a more resilient workforce and develop a sustainable future for Nova Scotia.

Your support makes it possible for us to prepare students and the province to respond to the needs of the industry with a competitive advantage.
Innovative Programs

Access to Technology
During the COVID-19 pandemic and move to remote learning, it became clear that many students do not have their own computers or access to the internet at their homes. We were able to loan 1,867 devices to students to meet this need, but these devices need continual maintenance and replacement.

Applied Research
This partnership opportunity is available through our applied research team. This is a very customized offering where we pair an industry partner or community member with a project from our Applied Research team. Projects cover a variety of industries and focus areas.

Sustainability and Innovation
This initiative helps raise funds for smaller research projects and encourages innovative thinking and opportunities for the students while at the College.
Impact and Recognition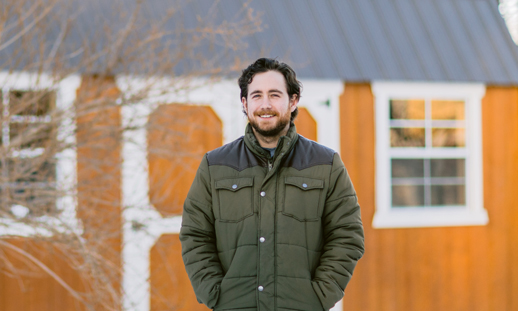 Scott Gardiner
Recipient, Entrepreneur-in-the-Making
As a graduate of the Fisheries and Aquaculture Program, Scott hopes to contribute to the growth of aquaculture in this province. "I plan to do this by developing new methods of land-based food production by combining aquaculture and hydroponics."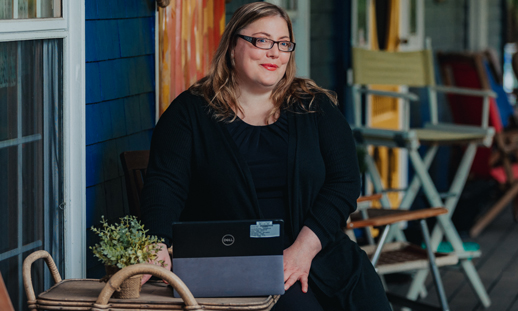 Rebecca Lombardo
Laptop loaner program
Thanks to donor support, Rebecca and nearly 500 other students were loaned laptops to support their continued learning and connect them to virtual support services at the College.
Make a Gift
To review options for supporting students, please contact: Whitney MacLean: or Ben Trenaman:  
To donate online, please visit: support.nscc.ca 
We encourage donors to seek professional, financial, and legal advice regarding each unique situation. Our staff are available to assist in answering any questions and helping finalize gift details.