Lead the Way for a stronger economy
The working environment has evolved and students are looking for employment in a new digital age. This is resulting in a misalignment of skills needed in the workforce. Alumni are finding themselves in need of upskilling to adapt their businesses or answer the new workforce needs.
Through innovative programs like Sponsor-a-Student, Entrepreneur-in-the-Making, and the Job Readiness Fund, together we can set students and alumni up for success and grow the economy of Nova Scotia.
Through partnerships with industry, we continue to develop and keep talent in Nova Scotia.
Innovative Programs

Job Readiness Fund
The Job Readiness Fund is available for students and recent grads to help them make a successful transition into the workforce. Based on financial need, it was created to help students that find themselves at graduation without the funds to complete the final steps needed to enter the workforce.

Student Works
The Student Works Program gives students the much-needed hands-on work experience while they are studying. Students will be able to apply their skills to help on special projects and initiatives on Campus. The goal of this program is to help with job experience, skill-building, and earning a paycheck.
Impact and Recognition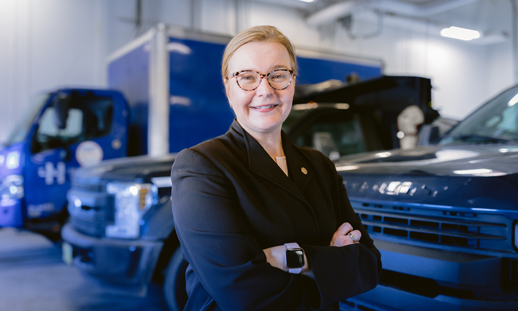 Cathie O'Toole
Donor, Halifax Water
Halifax Water has partnered with NSCC to offer bursaries that encourage diversity in the talent pool, help students financially and help them prepare for the workforce. In addition to offering five awards annually, Halifax Water offers over 50 work terms helping students gain experience.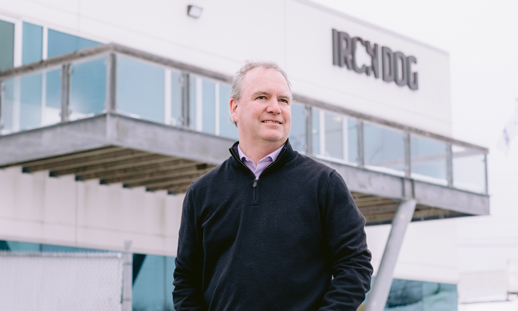 Gord Gamble
Donor, Iron Dog Inc.
Over the last few years, Iron Dog has supported NSCC through the Sponsor-a-Student program. The sponsorship not only helps students with the academic costs but guarantees a student work placement and an opportunity to join Iron Dog on a full-time basis after graduation.
Make a Gift
To review options for supporting students, please contact Whitney MacLean at  , or Ben Trenaman at    
To donate online, please visit: support.nscc.ca 
We encourage donors to seek professional, financial, and legal advice regarding each unique situation. Our staff are available to assist in answering any questions and helping finalize gift details.