Donors boost Urgent Aid Fund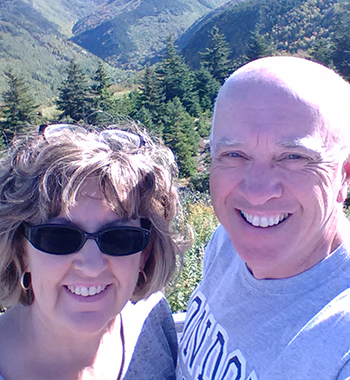 Alumni Donors
Bob and Brenda MacEachern have deep ties to Nova Scotia Community College. Supporting students is their way of honouring those personal, professional and community connections.

Both Bob and Brenda are graduates of predecessor schools and two of their three children have also completed diplomas at NSCC.

Bob is Vice-Chair of NSCC's Board of Governors and Chair of the Make Way committee at Strait Area Campus. As President & General Manager of MacEachern Broadcasting Limited in Port Hawkesbury, his company also hires NSCC grads.

"It's natural that we understand and appreciate the value of NSCC. We have seen the college system evolve in a significant way to provide an educated and skilled workforce to build the economy in Nova Scotia," says Bob.
The couple has made a generous gift to the Urgent Aid Fund at three NSCC campuses: Marconi in Sydney, Strait Area in Port Hawkesbury, and Ivany in Dartmouth.

The urgent aid program provides financial and other support to current students who are at risk of leaving their academic program due to challenging events.

"We know there are people who make that critical decision to attend or return to school and that finances can be a huge struggle," says Bob. "It's a huge commitment and there can be a lot of competing issues, but people come out the other side bigger and better."

Bob says supporting students who are transforming their lives through post-secondary education makes sense.

"If a few hundred dollars can make the difference between a student leaving or staying, we in the community and in business should help people who want to better themselves and go on to become leaders themselves."