Supporting youth today to better Nova Scotia's tomorrow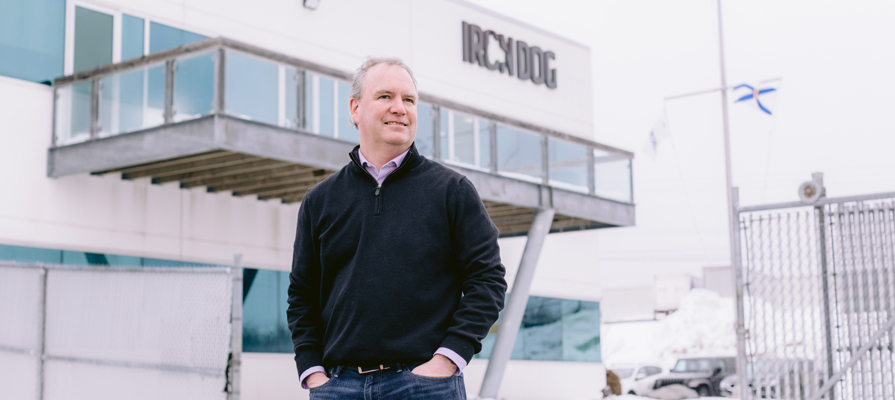 Sponsor-a-Student
Gord Gamble, President and CEO of Iron Dog Inc. believes in contributing to his community. That's why Iron Dog – a mechanical systems provider, has collaborated with NSCC through the Sponsor-a-Student Program to fund, mentor, and train students; a move that will go a long way in helping develop Nova Scotia's workforce.

"I believe in the importance of supporting the growth of our province, to give our youth the opportunity to stay in Nova Scotia and to give back to those that may benefit from a little help," Gord says. The sponsorship program provides two NSCC gas technician students with a $1,000 educational credit, a work-term placement, and the opportunity for full-time employment with Iron Dog after graduation.

"NSCC and the Apprenticeship Agency have played a significant role in our growth over the last four years," Gord says. The company has tripled in size since it was acquired in 2016. It now operates with over 40 trained technicians, most of whom are NSCC graduates.

In choosing to partner with NSCC, Iron Dog is able to impact students, industry, and communities and is doing so with an institution that shares similar values. "I think NSCC has made a significant contribution and continues to do so in training youth to be ready to enter the employment market with good skills, good work ethic, and a good attitude," Gord says. "All of the things that as a company and as a business owner we are looking for, not just the skills; but the attitude and the willingness to take on more challenges."
We are a small but proud province. I think there is a tremendous opportunity for growth here. The combination of a skilled and trained workforce is setting us up for great success as we grow our tourism industry, our agricultural industry, and the non-traditional areas that are fostering the future of Nova Scotia.

Through supporting NSCC, we are giving our youth an opportunity in Nova Scotia, we are helping our province grow.
Gord Gamble
President, Iron Dog Inc.