Musician Chrissy Crowley plays a new tune as proud businesswoman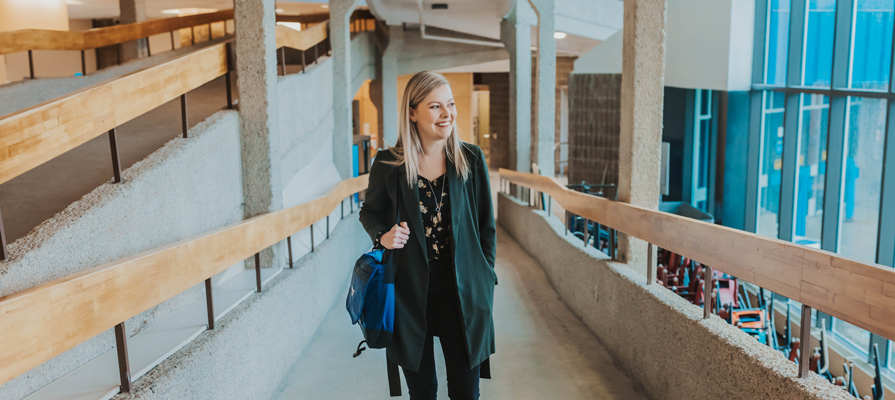 Looking for new opportunities
Cape Breton musician Chrissy Crowley debated going back to school for years. Every September, she scrolled through the NSCC website. She saw inspiring stories of other mature students. She wondered if she too could financially swing going back to school. However, each year would bring new music opportunities which she was grateful for. The idea of continuing her education was pushed aside.
When COVID-19 disrupted the world and forced the music industry to stop touring, Chrissy realized this could be her opportunity to return to school. "As a self-employed musician, making the decision to return to school during the pandemic this year has provided an opportunity for growth and education but meant a 90% reduction in income," said Chrissy.
Student awards opening the doors
Chrissy discovered that thanks to the generosity of donors, each year at NSCC over 2,000 scholarships and bursaries are awarded to students. These scholarships and awards make the financial decision to go back to school a possibility for many students. 
Chrissy applied and was successfully selected as an award recipient. She enrolled in the two-year Business Administration program at the NSCC Marconi Campus and hasn't looked back. "I've loved every minute of this program. I've loved the instructors, the sense of community," said Chrissy. "What might feel like a small amount of help to you, has been the defining factor for me to finish my education. Thank you."
Mature students face additional barriers entering post-secondary education, from imposter syndrome to a financial double bind. Our responsibilities at home can't be paused while we go to school. The consequence is we need to maintain full-time employment to provide for ourselves and our families, but we need to reduce our working hours to attend school.
Chrissy Crowley
Business Administration, Class of 2022
Marconi Campus
Learn more about Chrissy
Visit Chrissy's website here to learn more about the Cape Breton star.