150th Anniversary
This year marks the Nautical Institute's 150th Anniversary, a time to reflect on how far we've come and celebrate all that we've accomplished.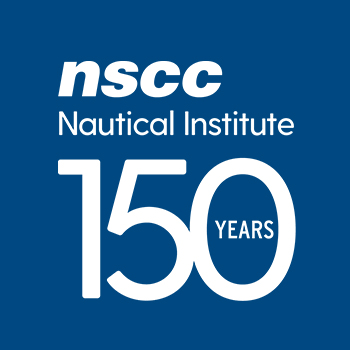 Established in 1872, the Halifax Marine School was the first technical and vocational institution in the province. While the name and location have changed several times, the Nautical Institute continues Nova Scotia's maritime legacy - training the next generation of seafarers for the Canadian marine industry
Stories from our proud alumni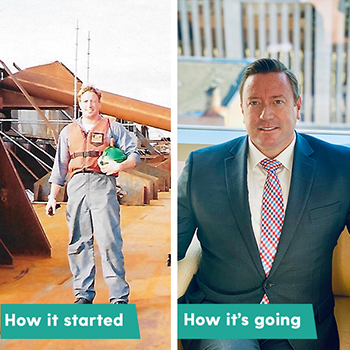 Sean Griffiths
"To date, my career in the marine industry has spanned nearly 30 years and has taken me around the world for the most amazing adventure I never knew was possible. During this incredible journey, I served on ships in various industries in Canada and abroad then transitioned ashore to manage ships and eventually work towards senior leadership positions within the industry where I am today.
The Navigation Cadet Program at NSCC where I learned to tie my first knot and chart my first course back in 1995. I'm extremely proud and honoured to be part of the NSCC alumni and contribute my success to the program that initiated my career."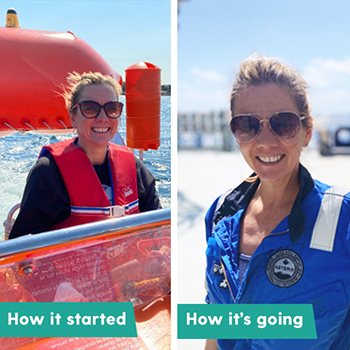 Tenille Maher
"I graduated from the Bridge Watch Rating Program at NSCC Nautical Institute in June 2022. The program was comprehensive and prepared me for the cadet placements I had to complete my sea time. I am currently working in a temporary position on deck as an Ordinary Seaman.
I have had an incredible first year in the industry full of unbelievable experiences. On board the M/V Asterix - we crossed the Atlantic Ocean and back, with a port call in Bermuda. On board the M/V Polar Prince - we circumnavigated Cape Breton Island with Students on Ice, including a visit to Sable Island. After this trip, National Geographic Pristine Seas came on board and we went north to the Arctic, visiting Torngat Mountain National Park, Nain, Nfld Churchill, Manitoba and many other communities/places in Hudson Bay.
What I love best - every job is a new experience - new people to meet, new places to see and explore, new vessels to learn about, new challenges to overcome. I absolutely love it!!"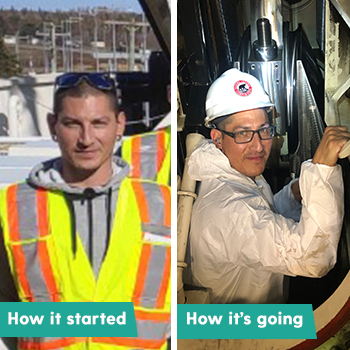 Jay Julian
"I saw the marine engineering program as an opportunity to get ahead, making good money with lots of time off to do other things also. As hands-on learner, NSCC is also a good fit for me. My instructors took to explain things one-on-one to make sure I was successful. I've now completed three at sea placements with Algoma, sailing on the Great Lakes.  I remember when the Chief Engineer asked me to show a new cadet how I do my rounds on watch. It was a such a great feeling, being given a responsibility like that. It shows how much he values my work. I have to say, I love marine engineering . Going to sea is a good fit for me and my family."