Alumni voices
We have been inspired by the important work happening in our communities and by our alumni to bring awareness to systemic racism in our province, and beyond. Hear directly from Black/African Nova Scotian and Mi'kmaw/Indigenous alumni who share their messages and calls for change.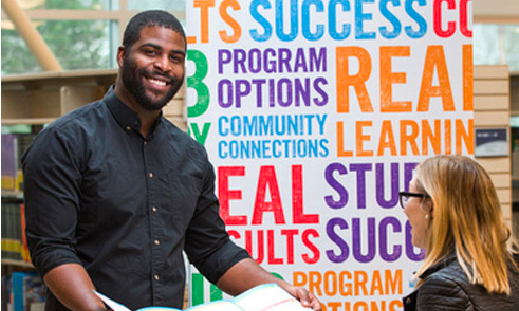 Experiencing Afropunk
I could recount many stories of the times I've been mocked, verbally harassed, insulted and physically threatened as a direct result of my skin colour, but the Black Dots Project was my way to examine how white people started to see me after I fell in love with punk rock. I've written a brief pamphlet discussing issues faced by Black musicians in the world of rock music (punk rock specifically). It was inspired by events within my own life, as well as a strong desire to tell the stories of these musicians I believe to be unsung heroes. The pamphlet was published by Pentagon Black, who donated all sales within the month of June to the Black Lives Matter Nova Scotia Solidarity Fund. It felt good to be a part of something that was making a difference in my local community.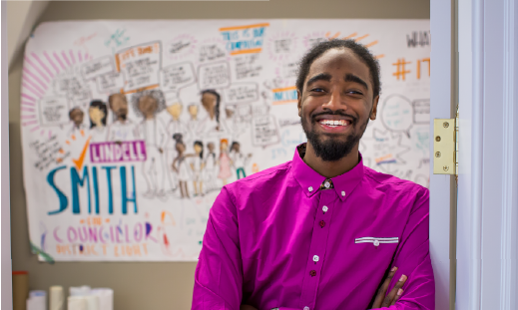 Supporting Black business in Nova Scotia
Within and outside of my role as a City Councillor in Halifax, I have the opportunity to support local organizations and businesses that make a difference in our community. Through their various initiatives, A.C.C.E allows me to do this directly. A.C.C.E (Arts, Community, Culture, Economics) is a self-funded network of young Black leaders from HRM who –individually – have roots from all the historic Black communities in HRM. Our mission is to build and sustain support in arts, community, culture and economics through initiatives like the Hidden Arts series, Black Wellness Town Halls during the COVID-19 Pandemic and, most recently, our #BuyBlackHalifax initiative.

All of the proceeds from our Buy Black Halifax "Blackout Box's" initiative go directly to the seven Black-owned businesses involved and our African Nova Scotian (ANS) Compassion and Business Growth Fund. We ask you to consider supporting a Black-owned business in your community which in turn supports the growth and prosperity of our communities and the province as a whole.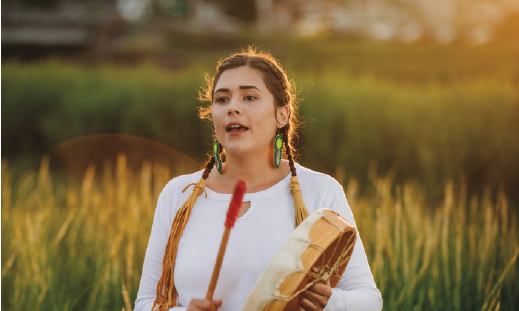 Speaking out against injustice
Traditionally, Indigenous women commanded the highest respect and were considered the backbone of our nations until colonial laws were developed, weakening this community of empowered women. The lasting impacts directly contribute to Indigenous women being more likely to be murdered or go missing than other women in Canada. My great-grandmother was only 41-years-old when she was murdered. She left behind a husband, children, and grandchildren. I feel it is critical to speak out against these injustices and to advocate for social change. It Starts With Us is doing important work to honour the lives of missing and murdered Indigenous women, girls, trans and two-spirits. I encourage you to donate if you can.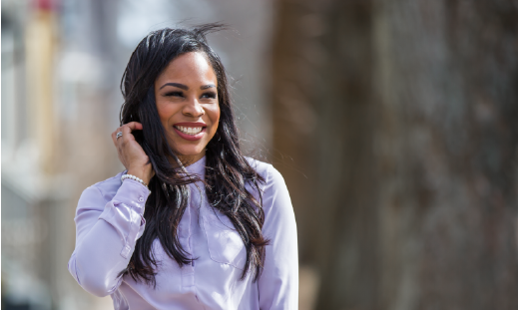 Creating accessible pathways to education
Recent events have led me to reflect on my own experiences with racism growing up as a Black woman in Nova Scotia. I may not know what it feels like to be discriminated against in the education system, but I do know what it feels like to receive a scholarship based on my academic marks and the colour of my skin and have people question why such an "advantage" is only given to Black students. These awards exist to support Black students because sadly, we are a population group that is so underrepresented in post-secondary education.
Opportunities to access post-secondary education can have a profound impact on the lives of our youth. How can we ensure our marginalized youth – young leaders, receive the guidance and resources to support them in reaching their full academic potential and build their platform for change?
It starts with youth
I believe all are created equal but different. Our differences are skin tone, eye colour, language spoken, height and weight, etc. The sad thing is that my differences have caused people to create a system that treats me as less and oppressed. A system that has an invisible ceiling built to keep me from rising and lifting others who look like me.
I confess as a youth at times I felt like I was less. But over the years I have grown and occasionally I broke through the glass ceiling, but even in my success, I fight to be seen as equal. Today I know my WHY and I'm fighting to defeat the system that is "systematic racism and oppression" through We Will Win Youth Association (3WYA). 3WYA was created to bring young men together from rival communities to help stem community violence. The program evolved to offer an outlet to both boys and girls and now brings youth and student-athletes together from all walks of life. We have travelled across North America giving youth the opportunity to explore different cultures – with the goal of winning in the game of life. Join me in supporting minority youth initiatives and giving them a chance to WIN. Contact 3WYA to learn how.
Once upon a Black Halifax
"Once Upon a Black Halifax" is a short film about Halifax's Black community by Gbenga Akintokun, a 2019 graduate of our Radio Television Journalism program. The film captures the history of the black community in Halifax, Nova Scotia. It talks about what it was like as they struggled to gain acceptance in the society at that time.
Please watch Gbenga's video here