Download NSCC's Strategic Plan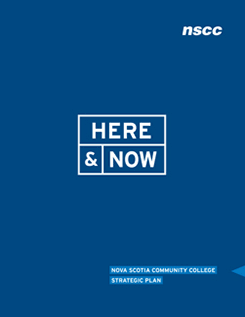 NSCC's full strategic plan: Here & Now is available for download. It includes further information on how NSCC is achieving its mission to transform Nova Scotia one learner at a time and delivering on its promise: to empower those who strive to know more, do more, be more.
Read more about the College's commitment to student success, community impact, organizational excellence and academic quality.