Wide Variety of Jobs
Find a place to thrive
With 13 campuses, 5 academic schools and a number of departments and corporate functions, NSCC offers plenty of opportunities. We post new positions every Thursday, so if you don't see a position that matches your qualifications right away, be sure to check back.
Our commitment to fair hiring means each opportunity is open to competition. As such, we don't keep resumes on file and ask that you please apply for each position separately.
Types of jobs at NSCC
Academic services: These positions range from curriculum consultants to technical illustrators and instructional designers.
Administrative positions: Take on one of these roles and you'll play a vital part in keeping NSCC running smoothly by providing clerical or administrative support.
Corporate functions: Colleges have corporate jobs too. At NSCC, these include areas like marketing, communications, finance, HR and IT.
Facilities management: On each of our 13 campuses, we have teams that maintain the facilities and fulfill custodial needs.
Faculty: As a member of our faculty, you'll provide theoretical and practical instruction for students. For the majority of our programs, you don't need a B.Ed. to teach them — we'll give you that foundation in teaching through our Community College Educators Diploma Program. You must have credentials relevant to the subject matter, as well as five years experience in the field.
Student services: Each campus has a team of student services professionals committed to supporting student success. These positions range from student services counsellors and disability resource facilitators to Assistant Registrar and librarians.
Operations management: Every NSCC campus has its own campus management team, made up of operational and academic managers who lead the campus.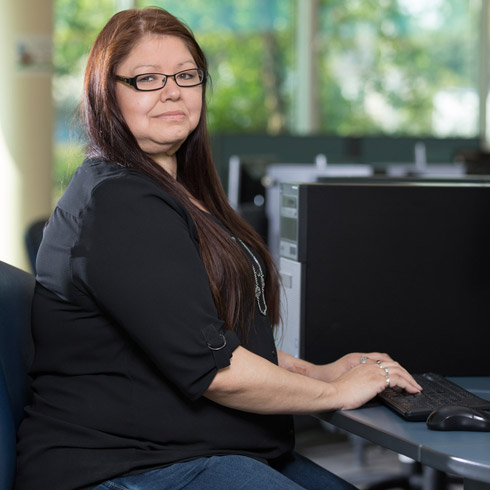 "I've had the opportunity to do two stints as Faculty and I'm about to do a third. I've taught part-time while still doing my job and I've taken a leave from my job to teach full-time. It's great to have the flexibility to be able to do this. It's nice to have that opportunity."
Marie Dutka
Information Services Lead, Information Technology - IT Campus