Ideal candidates
Are you the person we're looking for?
More than anything, we're focused on finding great people who share our passion for supporting lifelong learning by helping others meet their career goals. We're also looking for qualified applicants who:
bring a learning-centered perspective to everything they do
share our values and demonstrate them by thinking broadly, celebrating diversity of thought and respecting the uniqueness of individuals
are committed to meeting or exceeding expectations and maintaining occupational currency
bring a collaborative, team-oriented approach
are lifelong learners taking responsibility for their own success
can provide the flexibility required by a dynamic environment
play a role in creating operational excellence by balancing consistency and efficiency
keep informed and connected within their role and NSCC
Have what we're looking for?
Go to the job posting you're interested in and apply now.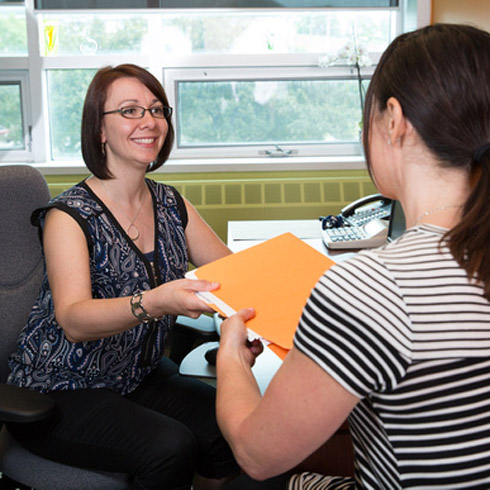 The students are at the centre of the College. Interacting with, assisting and providing customer service to students is a big part of my role. And every year I have a new bunch of customers to serve. I like that because I like meeting new people.
Sophie Hoeg
Administrative Assistant, School of Business - Truro Campus