Hiring process
First things first
Get started by completing and submitting an online application. If you have any questions about this process, click on the "Help" link in the CareerBeacon system for more information.
Tips for developing your resume
Highlighting how your experience, qualifications and achievements relate to the position you are applying for is more important than anything else. We encourage you to choose the format and length that works best for you — at NSCC, we don't limit resumes to two pages.
What we do want is a comprehensive, chronological description of your education, work experience and professional achievements. We also want you to put your previous positions into context (e.g., number of employees, amount of budget, size of facility, reporting relationships).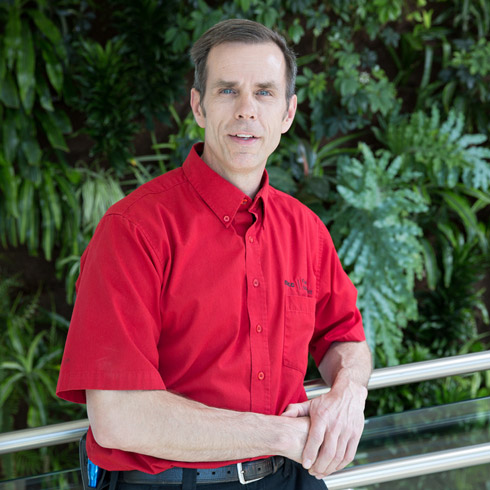 The Facilities Learning Conference happens every year and facilities staff from right across the College attend. There's good learning sessions but the best value I get out of it is getting to network with my peers from other campuses.
Lester Deviller
Building Services Assistant - IT Campus
When you can expect to hear from us
After you submit your online application and resume, you can expect to receive a confirmation email from us indicating that we've received it.
We will get back in touch three or four weeks after the competition closes to let you know your status:
If you're invited to an interview, an NSCC representative will call or email you.
If your application is unsuccessful, we'll notify you by email.
Please note: We do not hold applications for future consideration. You should apply for each competition separately.
The interview process
Our interviews are conducted by a selection panel with between 3 and 15 NSCC colleagues, and can last anywhere from 45 to 90 minutes. Interview questions may be asked in a variety of formats including:
Hypothetical: "What would you do in this situation?"
Behavioural: "What have you done when faced with this situation?"
Positive: "Describe a successful outcome"
Negative: "Describe a disappointing outcome"
During your interview, you may be required to do a presentation or teaching demonstration. If so, we'll provide you with the details in advance.
We usually make a hiring decision within two weeks of the interview, and you'll be notified of the outcome either way.
Preparing for your interview
Start by re-reading the job posting and decide which strengths will be most important to the role. Then, think of examples from your past work experience that demonstrate your knowledge, experience and skills in those areas.
Practice giving complete answers. You should start by describing the situation, the actions you took and the results of those actions. If you want to bring your portfolio into the interview, select a few work samples that demonstrate the examples you'll be using.
Before your interview, familiarize yourself with NSCC. If you're passionate about lifelong learning and the work we do, show it—this is one of the key characteristics that make our employees successful.
Finally, don't forget to prepare a few questions for us. If your interview is successful, you'll need to make a decision that will impact your career for many years, so remember to ask questions about NSCC, the position and the team.
If you need an accommodation for the interview, please advise us in advance. Our Employee Workplace Accommodation Policy can be found here.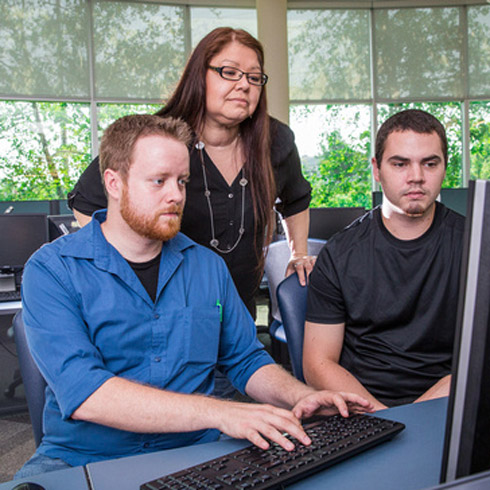 I've been with NSCC for eight years and I've worked for other organizations where the promise of learning and development was there but in reality there wasn't a lot of learning opportunities. NSCC is very open and supportive of individual learning and development.
Marie Dutka
Faculty, Information Technology - IT Campus
Reference and credential checks
Before making any offer of employment, we check at least three work-related references including your current or most recent immediate supervisor. When asked for references, you can speed up this process by contacting your references in advance to ensure their willingness and availability to speak with us.
Still have a question about how we hire? Email us at .
Are you ready?