Board of Governors – Members
Judith Ferguson
Chair
Judith was appointed Executive Vice President, Regulatory, Legal and Business Planning in March of 2016 for Nova Scotia Power (NSP). Prior to this she was the Vice President, Corporate Affairs. Judith oversees all legal and regulatory aspects of Nova Scotia Power's business and is also focused on NSP's strategic direction and the various ways NSP can contribute to the economic viability of the province.
Judith retired from the Province of Nova Scotia where she held the position of Deputy Minister of Justice. Prior to this appointment Judith served as Deputy Minister of Labour & Advanced Education, Office of Immigration and Status of Women; Assistant Deputy Minister and then Deputy Minister of Community Services. She began her career in government as a legal advisor for the Nova Scotia Department of Justice.
Judith holds a Bachelor of Laws degree from Dalhousie University Law School and a Bachelor of Arts degree from the University of Kings College.
Judith is a member of the Phoenix House Board of Directors and a past member of the Board of the Children's Aid Society of Halifax.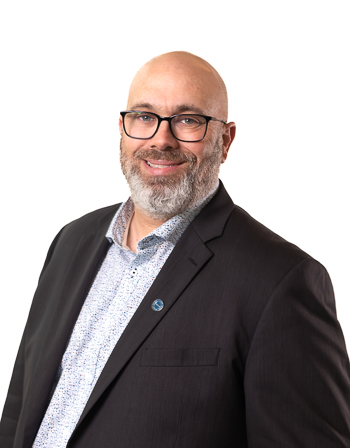 Howie Doiron
Vice-Chair
Howie is currently a Regional Director with Lindsay Construction in charge of the Cape Breton region.  His duties include all aspects of construction from business development to preliminary design, budgeting, final design, operations/construction, to final close out.  Prior to this Howie was with DORA Construction, in Sydney, Cape Breton for 14 years where he served in a similar capacity.
Howie graduated from NSCC's Strait Area Campus in 1993 with a Carpentry diploma, he achieved his Journeyman Status and Red Seal in 1997. He later received an executive certificate in Construction Leadership from Dalhousie University. At the time, this certificate, developed by Dalhousie University and the Construction Association of Nova Scotia, was the first of its kind in the country.
Howie has worked in the construction industry for almost 25 years and is an involved member of this community. Howie also sits on the Board for the Nova Scotia Construction Labour Relations Association (NSCLRA) and is a former board member for the Nova Scotia Construction Association (CANS).
Howie is also a proud father. He and his wife Angela have three sons, one of which recently graduated from NSCC's Marconi Campus with an Automotive Service and Repair diploma.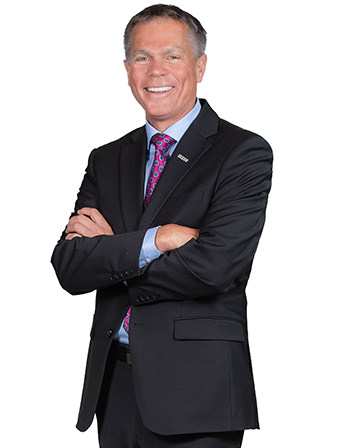 Don Bureaux, FCPA, FCGA
President
Don Bureaux, President of Nova Scotia Community College (NSCC), is an experienced leader dedicated to the education of adult learners throughout Nova Scotia. His background includes teaching, program development and administration, and collaborating with educational institutions around the globe to create successful learning opportunities for students.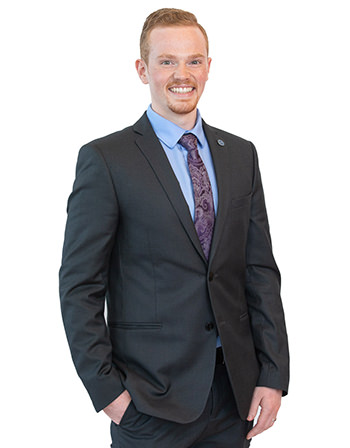 Daniel Abbott
Daniel Abbott, a student appointee to the NSCC Board of Governors, is a second-year Business Administration student pursuing diplomas in both Accounting and Financial Services at Kingstec Campus. Daniel is originally from St. John's, Newfoundland. In 2018, he moved to the rural community of Beaconsfield, Nova Scotia. A year later, Daniel graduated from NSCC's ALP Program at the Annapolis Valley Campus (AVC) and then continued his NSCC journey at Kingstec Campus.
Daniel has volunteered extensively with the College and his community. His work has included a serving as a board member of the Family Tree Children's Centre daycare at AVC. He also served on both the NSCC Kingstec Occupational Health and Safety Committee and the NSCC Kingstec Wellness Committee. While in the role of Free Market coordinator for the Student Association, Daniel managed the Kingstec Campus foodbank. He is currently serving in the leadership roles of both Kingstec Student Association president and a board member of Students Nova Scotia.
In his spare time, Daniel enjoys gardening, running, playing music, and spending time with his four-year-old daughter Shirley and partner Stacey.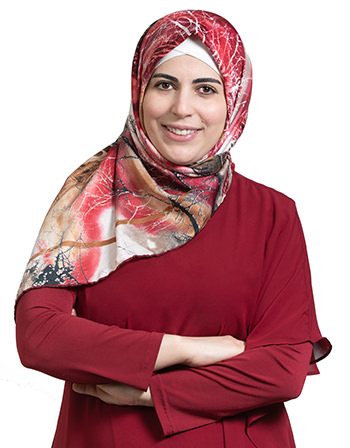 Dima Aburub
Dima Aburub is currently with the Planning and Development division of Halifax Regional Municipality. In her role as an Engineering Technologist, Dima is able to combine her training in the fields of Industrial and Civil Engineering with her passion for high quality urban planning and design to help ensure our built and natural environments are protected and improved.

Born and raised in Jordan, Dima is a proud new Canadian with a commitment to life-long learning and a belief that education is a truly transformational force in one's life. As a two-time NSCC graduate, she has first-hand experience with, and understanding of, the critical role the College plays in building the economy and quality of life for all Nova Scotians. While studying at NSCC, Dima received numerous awards, tutored many of her peers and volunteered with a number of community organizations including the Halifax Public Libraries and ISANS.

She brings her belief to the Board that diversity, inclusion and cross-culture competencies are important aspects of all educational experiences in that they fundamentally result in communities becoming more prosperous and equitable for all.

Dima holds a Bachelor of Industrial Engineering from Hashemite University in Jordan, a Diploma of Civil Engineering from NSCC, a Civil Engineering Technologist (CET) designation as well as numerous technical qualifications. Dima also graduated from NSCC's English for Academic Purposes program.
Dima and her beloved daughter enjoy many outdoor activities including traveling, hiking and cycling to take in the many sites of the beautiful province they now call home.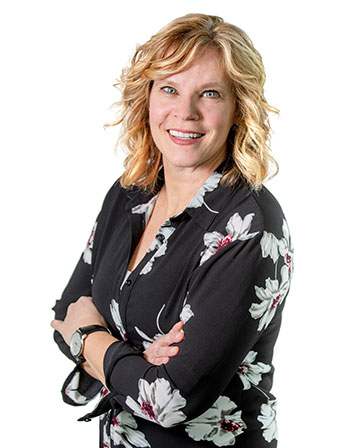 Lore Bowers
Lore Bowers has been a part of Nova Scotia Community College's Human Resources team since 2005. She is currently serving as a Senior HR Lead with the department. Lore's role has brought her to all 13 campus communities, providing a full range of HR supports including coaching, consulting and advising services.

Prior to her work at the College, Lore gained experience through many different careers, eventually discovering her passion for the field of Human Resources.

An expert in facilitation, Lore is involved in The Working Mind – a Workplace Mental Health and Wellness Employee and Manager training program – as well as other HR related workshops. She has served as a member of several boards over her career, contributing to her profession and community. As a first-generation Canadian of Italian descent, she is a proud member and active volunteer with the Italian Canadian Cultural Association.

Born and raised in Halifax, Lore resides in Herring Cove with her husband Scott and has two children; her daughter Hanna who is doing a post grad Masters in Speech Language Pathology at Dalhousie University and her son Shane who is a professional hockey player and finishing his degree from Boston University. She is a devoted "mom fan" for her kids but also takes time for herself to stay active through a number of activities and sports.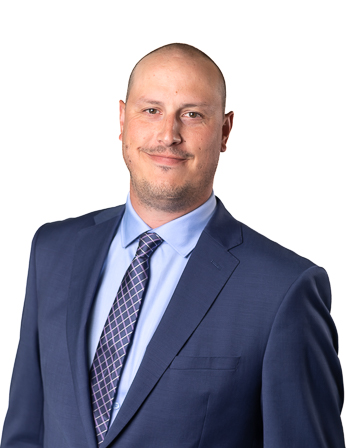 Mike Buist
Mike Buist is a member of NSCC's Facilities & Engineering department, working as the Electrician at Kingstec Campus. He began his career at the College in 2016 and enjoys the everyday challenges that come with maintaining the campus. He strives to stay active and immersed in the College community.
While Mike grew up in the Annapolis Valley, he pursued his dream of exploring Canada after he finished school, living in and travelling across Western Canada, eventually settling in Northern Alberta. There he found his passion and began working in the electrical trade, following in his grandfather's footsteps.
After several years as a Journeyperson and then supervisor across the residential, commercial, and industrial sectors, Mike returned home to the Annapolis Valley to pursue a meaningful career and settle with his young family.
Mike has found the meaningful career he sought through his work at NSCC. He enjoys working on campus and feels encouraged and supported in his goal to continue to seek new learning opportunities so he can add to his personal and professional growth.
Mike and his wife, Jan, are the proud parents of three beautiful children. During his spare time, Mike loves spending time outdoors, especially on a golf course or at the beach.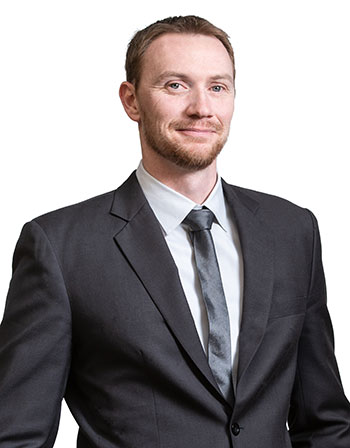 Trevor Capern
Trevor Capern is a faculty member in the School of Access, Education and Language at Kingstec Campus in Kentville. He began his career at the Annapolis Valley Campus in Middleton in 2012, where he got his first taste of the powerful impact that the College has on individuals, families and communities throughout the province – and he can't imagine working anywhere else.

Trevor grew up in Ottawa and attended Queen's University in Kingston, Ontario, where he captained the Men's Varsity Basketball team and received his Bachelor of Arts and Bachelor of Education. Upon completing his Bachelor's Degree in Education, he took a volunteer position as a Project Coordinator for Right to Play, a health and sport non-governmental organization. There, he managed a community- based project delivering sport and health education to children living in the Lukole refugee camps in Ngara, Tanzania.

After spending a year in Tanzania, Trevor returned to Canada and moved to Quesnel, British Columbia, where he taught at an alternative education centre for high school students. Working closely with at-risk youth, and seeing the power of creating a sense of community and belonging in learning environments, Trevor was motivated to pursue his Master's Degree in Education. He enrolled at Edith Cowan University, in Perth, Australia and eventually expanded his master's thesis into a cross-cultural PhD study involving research with students from British Columbia, Nova Scotia, Ontario, and Western Australia.

Trevor returned to Canada, where he settled in the Annapolis Valley. Once he started working for NSCC, he knew he had found his home. He loves what he does, especially the feeling of satisfaction he gets from seeing his students change their lives through education.

Together with his wife Pamela, they have two wonderful, strong-willed daughters.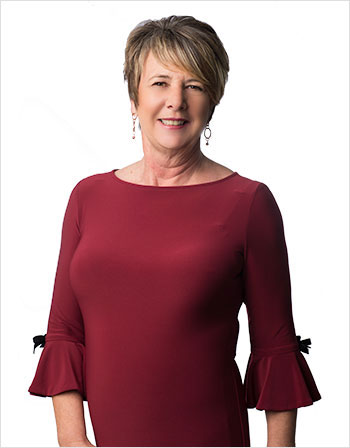 Karen L. Churchill
Karen L. Churchill is Vice President of Customer Service for Web.com, overseeing both the Yarmouth and New Glasgow locations. Karen moved to Yarmouth in 1971 as a young child. She has made all of her career decisions in order to live, work and play there. Karen graduated from NSCC's Burridge campus in 1984 with a Cosmetology diploma, and even though her career path has changed over the years, her time at NSCC has provided her with a strong foundation.

Karen has been a community volunteer for many years, starting as a young teen with Yarmouth Figure Skating Club. She has been involved committees and organizations, such as the Yarmouth Cup Yacht races and the Rotary Club of Yarmouth. For three years, she served as President of the Yarmouth Chamber of Commerce and she is currently Chairperson for the NSCC Yarmouth and Digby Make Way campaigns.

Karen continues to live in the Municipality of Yarmouth with her husband. She is a mother of one child, a step mom to three others and now a grandmother of four. She is immensely proud that two children have joined her as NSCC Alumni.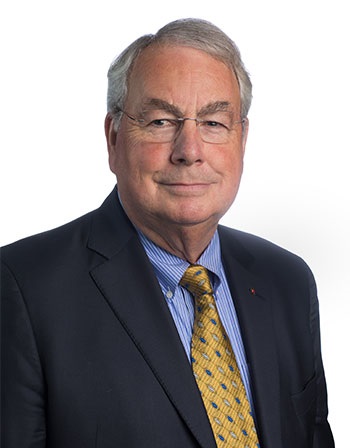 James (Jim) King
Vice Admiral Jim King retired from the Canadian Armed Forces after a 38-year career in the Royal Canadian Navy.

After an extensive career at sea, including command of the destroyer, HMCS HURON, and the Fifth Canadian Destroyer Squadron, he served in senior staff positions in Canadian Headquarters in Halifax and Ottawa and at NATO Headquarters in Brussels.

He represented Canada on the Canada-US Permanent Joint Board of Defence, and has acted as a senior military advisor to three Chiefs of the Defence Staff and four Ministers of National Defence on key issues involving NATO, the UN, Peacekeeping, NORAD, Ballistic Missile Defence and Canada-US security relations.

Admiral King is the President of CFN Consultants (Atlantic) Inc. specializing in assisting companies with Canadian Government procurement opportunities in the defence, aerospace and ocean technology domains, Industrial Technological Benefits (ITB), and global supply chain participation.

He is President of the Athenaeum Society of Nova Scotia, and Chair of the Centre for Ocean Ventures and Entrepreneurship (COVE).

He is a graduate of McGill University with a BA in International Relations and a graduate member of the Royal College of Defence Studies in London.

Admiral King is an avid outdoorsman, sailor and motorcyclist; he and his wife, Barbara, share interests in travel, reading and film. Their son, David, lives in Vancouver.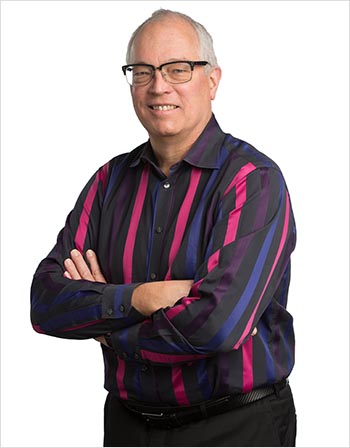 John Lindsay
John W. Lindsay Jr was born in Halifax, Nova Scotia in 1950. He graduated from University of Western Ontario with a Bachelor of Arts in 1972. His post-graduate career began in 1973 with the Burnside Development Company, the leading developer of industrial space in Atlantic Canada. In 1979 John became the International Marketing Manager of the Pacific Rim for National Sea Products (Highliner Foods) and over four years built up the world's most diversified customer/product mix of any seafood exporter to the Japanese market.
In late 1983, he joined Purdy's Wharf Development as Leasing Manager during the construction of the first phase of Purdy's Wharf, Atlantic Canada's largest and most innovative office project. This project included the first seawater cooling system in a North American office building. Following the successful lease-up of Phase I in 1985, John led the full development of Purdy's Wharf Phase II from 1986 to 1990. In 1995 the company initiated the first internet access service as a rental office building utility in North America at Purdy's Wharf. This helped create Atlantic Canada's first high-tech cluster of companies within the project.
Since the sale of the company's Purdy's Wharf interest in 2000, under the corporate banner of East Port Properties Limited ('East Port'), he has focused on office and warehouse development and management in Halifax Regional Municipality and Greater St. John's. East Port currently manages a portfolio of over 2 million square feet of work place real estate for major pension fund clients. East Port projects over the past 5 years include the new development 351 Water Street, a 12 storey downtown St. John's office and parkade building (registered to be LEED Gold); the Beclin Business Park, a 6 building - 250,000 SF warehouse building campus in Mount Pearl, NL (registered to be the first LEED certified warehouse campus in Canada); Bluefrog 134, a 84,000 SF suburban office building in HRM (registered to be LEED Silver) and the redevelopment and expansion of 235 Water Street in downtown St. John's.
John is a licensed Broker with the Nova Scotia Real Estate Commission. A long time YMCA volunteer, including the Halifax YMCA Board of Directors 1984 to 2002, Chairman of the Board of Halifax YMCA 1990-1993, YMCA Canada Board of Directors 1990-1995 and Vice Chairman YMCA Canada 1994-95. He is currently on the Halifax YMCA Board of Trustees and Chairman of the Capital Campaign for a new YMCA facility in central Halifax. He was also the Chairman of the HRM Community Facility Master Plan committee in 2008.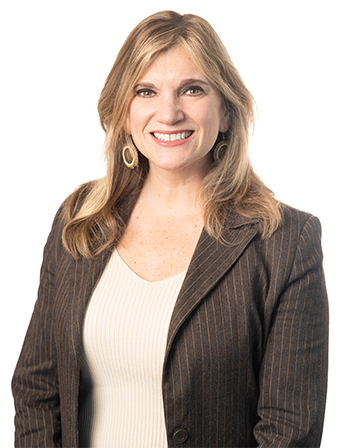 Sara Napier
Sara is President and CEO of United Way Halifax – a role she has held for over three years and one she loves and cares about deeply. Previous positions include Vice-President of Strategy and Marketing at the IWK Health Centre Foundation, media and external relations for NSCC, and community economic development for the Region of Queens Municipality.

A dedicated volunteer, Sara has always been connected to youth organizations within the Halifax region and most recently as a volunteer and supporter of HomeBridge Youth Society. She has also served on the National Brand Task Force for Children's Hospital Foundations of Canada, the Board of the Sobey Executive MBA Alumni Association, and as a LORAN Scholar mentor and selection committee member.

In addition to these commitments, Sara is presently a Board member of 211 Nova Scotia and Engage Nova Scotia. In the past few years, Sara has received the Halifax Progress Women of Excellence Award, an Innovation of the Year Award from the League for Innovation in the International Community College Network, and an Alumni Impact Excellence Award from the Sobey School of Business. Sara holds a Master's Degree in Business from the Sobey School of Business at Saint Mary's University, a Bachelor of Public Relations from Mount Saint Vincent University, and a Community Economic Development Certificate from NSCC. While studying at Saint Mary's University, Sara's research project focused on values-based leadership including the manifestation of kindness, authenticity and forgiveness within corporate settings.

Sara's most recent, rewarding volunteer work is serving as a mentor to younger, passionate professionals, dedicated to doing all they can to make our community the best it can be.
Jackie Poirier
Jackie Poirier has served as Director of the Nova Scotia Tax Services Office at the Canada Revenue Agency (CRA) since 2010. In this role, she is responsible for delivering various tax programs and services to Canadians. She has held senior management positions in the federal government since 1997. These have included Regional Director, Human Resources at the CRA; and Regional Director, Human Resources and Regional Director, Finance and Administration at Public Works and Government Services Canada (PWGSC). She began her career in management at the Royal Bank of Canada and joined the Federal Government in 1990 as an Auditor with Consulting and Audit Canada.
Jackie holds a degree in Bachelor of Business Administration from Mount Saint Vincent University (MSVU) and is a Chartered Professional Accountant (CPA).
She has been very involved in leadership roles within the accounting profession. Jackie served as Chairperson of the Confederation of Asian and Pacific Accountants – an organization whose membership represents over two million accountants in the Asia Pacific Region. She also served as Chair of Certified General Accounting (CGA) Canada's Board of Directors and as President of CGA Nova Scotia. In recognition of her services to the profession and the community, she was awarded a fellowship designation and a life membership in the CPA and CGA Association. She currently serves on the Boards of CPA Nova Scotia and the CPA Atlantic School of Business.
Jackie has also volunteered as a leader with Girl Guides and served on the Finance Committee of the World Association of Girl Guides and Girl Scouts. She is also a former member of the Advisory Board for the Centre for Women in Business at MSVU.
Jackie lives in Hammonds Plains with her husband and two children. In her spare time, Jackie enjoys travelling and exploring Nova Scotia and spending time with family.
Quentrel Provo
Quentrel Provo is a singer, songwriter and an award-winning anti-violence activist. He is the founder and CEO of the Stop the Violence brand and movement which he formed after the tragic killing of a family member in 2012. Known as Mr. Stop the Violence, Quentrel is passionate about taking a stand against violence and promoting a message of love and inspiration. On June 10, 2016, Stop the Violence Day was proclaimed in Nova Scotia to promote awareness and kindness, and honour victims and families impacted by violence.
For his many achievements in activism and service to his community, Quentrel has been recognized by The Coast as Silver Best Activist, he was awarded the Doctor Wenonah Foster Community Service Excellence Award by Veterans Affairs Canada and was awarded the Delmore "Buddy" Daye Learning Institute Ancestral Award for Civic Engagement in 2018. In 2019, he received the Senate of Canada 150 Medal and was named as one of the world's Top 100 Most Influential People of African Descent Under 40 – the first African Nova-Scotian to receive the honour. In 2020 he was named 1 of 20 Outstanding Black Men in Canada by Shifter's Magazine and was a recipient of a Paul Harris Fellowship award from the Halifax Harbourside Rotary Club in 2021. He also serves as a Justice Champion for the Michaëlle Jean Foundation.
Quentrel's commitment to important causes and his community continues through his engagements, speaking and singing at schools and conferences, and hosting Stop the Violence initiatives across the province and country. Through his work he aims to spread the message of love against violence and raise awareness throughout Nova Scotia and beyond.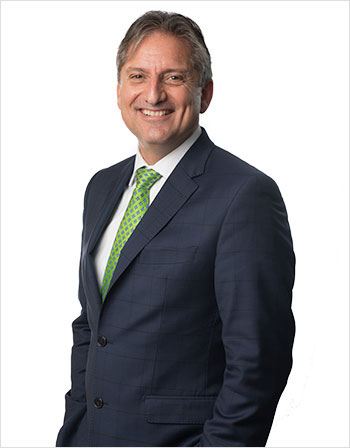 Jeff Ransome
Jeff Ransome is the General Manager of the Halifax Marriott Harbourfront, the current Chair of Discover Halifax, and a member of the Halifax Special Events Advisory Committee.

With over 30 years of tourism and hospitality experience, Jeff believes deeply in the tourism industry's ability to enrich the communities that embrace it. Jeff sees the effects of a healthy tourism industry benefiting visitors and locals alike, and he is actively engaged in growing tourism as a catalyst to build a better Halifax. Jeff has sat on the Mayor's Advisory Council for the tourism industry and he is the former President of the Hotel Association of Nova Scotia and Treasurer of the Hotel Association of Canada.

Jeff entered hospitality management because of his love of food and the food service industry, which led him to work with casinos, cruise ships, and hotels. Jeff attributes his success to his passion for the industry.

Jeff holds a diploma in hotel restaurant management from Sheridan College, a Red Seal from Humber College in culinary management, and a certificate in hotel real estate and investment from Cornell University.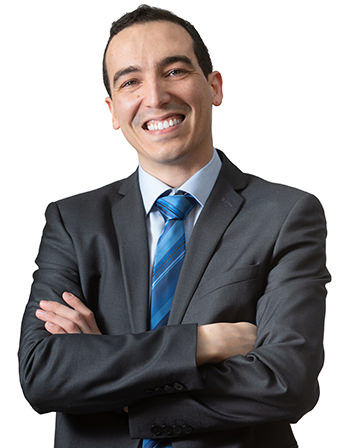 Yvan Silva
Yvan Silva, a student appointee to the NSCC Board of Governors, is an international student from Brazil currently studying at Truro Campus. He met his wife, Xiufen Zhang who is from China, while studying in Ireland. Celebrating different nationalities and cultures within his home, as well as his professional experiences, has allowed Yvan to develop a passion for supporting and understanding interactions between people from different nations.
He is a second-year International Business student and is the International Student Ambassador Truro Campus Lead together with NSCC International. In this role, Yvan helps to organize and promote events to support student engagement and inclusion between domestic students and international students.
As an immigrant, Yvan understands first-hand the challenges that newcomers to Canada experience. For this reason, he identified himself to the Immigrants Service Association of Nova Scotia (ISANS), where he also works as a volunteer making a positive contribution within the community.

Yvan holds a degree in Law and a diploma in Tax Law from Brazil University. He has worked as a Tax Consultant, Associate Lawyer, Assistant Manager, and as an Auditor in Ireland. Currently, he works part-time as a General Merchandise Replenishment Clerk at Loblaw Companies in Halifax. Yvan brings an international student experience to the table, a diversity of perspectives and a passion for his community.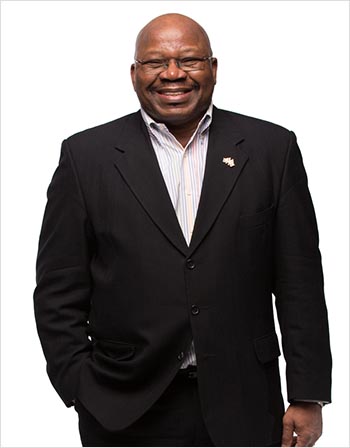 Rustum Southwell
Rustum Southwell has a true entrepreneurial mind, business acumen, passion and spirit to drive a successful business. He took his years of experience and acquired competencies to oversee an organization whose main purpose is to develop and enhance Black-owned businesses in Nova Scotia. As the first and founding CEO of the Black Business Initiative (BBI) for 17 years, Rustum's vision, tireless efforts, dogged determination and persistence has made the BBI a well-respected organization and a leader in developing an entrepreneurial culture that is helping to drive the economic vibrancy in Nova Scotia. He is an able and innovative administrator with significant expertise in strategic planning, business and entrepreneurial development and corporate governance. Rustum understands and champions the importance of employing entrepreneurial participation in community economic development strategies.
He studied at Dalhousie University and holds a Honorary Business Diploma from the Nova Scotia Community College. Rustum has served on many Boards including United Way Halifax, Waterfront Development Corporation Limited, Hope Blooms and The Nova Scotia Government Electoral Boundaries Commission.
In 2012, Rustum was awarded the Queen Elizabeth II Diamond Jubilee Medal for service to Canada and Nova Scotia.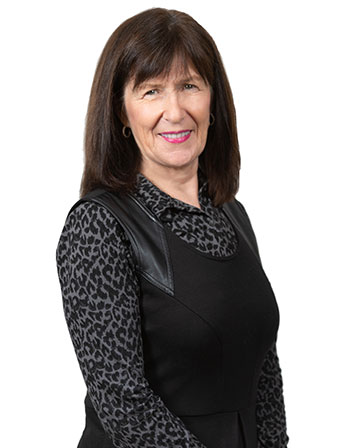 Marlene Usher, FCPA, FCA
Born and raised in Sydney, Cape Breton, Marlene Usher began working for the accounting firm of KPMG while taking her Chartered Accountant degree, which she completed in 1992. She worked as a senior manager at KPMG for approximately 12 years where she obtained a wealth of experience in private and public sector business and consulting services.
In March of 2007, Marlene was appointed by the Federal Minister of the Atlantic Canada Opportunities Agency as the Acting Chief Executive Officer (CEO) of a federal Crown Corporation, ECBC which was charged with economic development where she worked until 2014. In February 2015, Marlene was offered the position of Chief Executive Officer of a newly incorporated Port of Sydney Development Corporation. Marlene oversees the day-to-day operations of the port which include Cruise traffic, industrial traffic, real estate and business development.
Marlene has recently been a member of the Cape Breton University Board of Governors for five years and is presently a member of the Verschuren Centre for Sustainability in Energy and the Environment at Cape Breton University.  She has been the spokesperson and champion of the United Way campaign in her community.  Marlene is currently is Chair of the Board for the Cape Breton Regional Hospital Foundation and on the executive of Destination Cape Breton.