President and Board Chair message

It was a notably challenging year.
Throughout 2021, our students, alumni and employees placed an enormous level of trust in the College's leadership. To protect our community and province, we transitioned to online learning and nearly all 2,000 employees worked remotely. Around the globe, the pace of digitization ignited. At NSCC, our agile nature was tested in an unprecedented way.
Understandably, some learners questioned if the significant investment they'd made in education would be worth it, and employees wondered if they could make the same impact on students without traditional, face to face engagement.
Yet, as the continuously evolving global crisis called on the world to adapt, our community remained steadfast in preserving the qualities on which NSCC is built: accessibility, diversity, student and employee success, inclusion, innovation, public accountability, safety and sustainability.
Our instructors, campus employees and administrators prioritized students. They absorbed the chaos around them, instilled hope and reassured learners that, despite the disruption, anxiety and loneliness that many felt, they were not alone. Through innovative ideas and a deep desire to help, employees demonstrated that they were there for students and alumni by developing new services and supports that proved critical to their learning, careers and personal wellness.
At the same time, students and new alumni stood by the College. They persisted with resilience and determination as the way they learned, studied, worked and viewed the world fundamentally shifted. They demonstrated strength, compassion and the readiness to demand change for the common good.
For diverse communities, the pressures of this last year were heightened with inequity, racism and hatred hitting far too close to home. As a College, we renewed our efforts to support equity and address matters of social justice. By introducing our Human Rights, Equity and Inclusion Department, we strengthened our resolve to create an equity ecosystem that eliminates systemic barriers throughout NSCC – inspiring a community where everyone feels a sense of belonging. A place where people are empowered to build awareness, equipped to become allies and compelled to act.
Across the province, we remained poised to once again welcome learners into programs directly tied to the economic fabric of Nova Scotia. We worked to ensure our campuses would endure as catalytic forces for the distinctive communities they serve; and we created resilient, sustainable infrastructure that will ready Nova Scotia for the post-pandemic economy of tomorrow, today.
The spirit and strength shown by students, employees and alumni emanated throughout NSCC and helped us through what is – we hope – the worst of this storm. That resolve has laid the groundwork for a brighter, more tenacious spirit to take root and flourish throughout our community. Our wish is that they continue to draw on this strength. For as they demonstrate a capacity to stay strong and move forward in the face of a history-making moment last witnessed a century ago, our entire province will benefit.
With gratitude, pride and awe,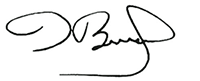 Don Bureaux – President, NSCC

Judith Ferguson – Chair, NSCC Board of Governors