Ivany Campus | May 25, 2023

Significant progress is underway at Ivany Campus' student housing site this month that will continue over the next 3-4 weeks. Please be advised that during this period, construction will begin along the main driveway entering Ivany Campus. The following outlines the work being conducted and recommendations for those visiting the campus during this time. 
The latest progress
Pavement is currently being removed to install underground service tie-ins for the housing facility

 

Traffic control flaggers will be on site directing one-way traffic into the front of the building along the roundabout. During this time, there will be no access by vehicle into the Receiving Bay

 

The Receiving Bay will temporarily be relocated to room 3680 (Electrical Construction shop) during this time. Waste collection will be relocated outside room 3680 near the dust collector. Parking in these areas will be impacted

 
Recommendations for campus visitors
Traffic near the main driveway will be reduced to one-way driving during this period

 

Parking at the main campus will not be affected

 

Pedestrians will be directed to access the campus along the centre walkway or CBE/Woodside Wing during this time. Signage will be visible on site and across campus to direct visitors

 

Parking outside room 3680 (near dust collector) will be impacted during this time. EV charging stations will remain accessible

 
As this is an important step in the build, the construction site will be busier than normal. We ask that all visitors be aware of their surroundings and take their time when visiting the campus. We thank you for your patience and understanding as we complete these important phases of our construction build. 
Related Stories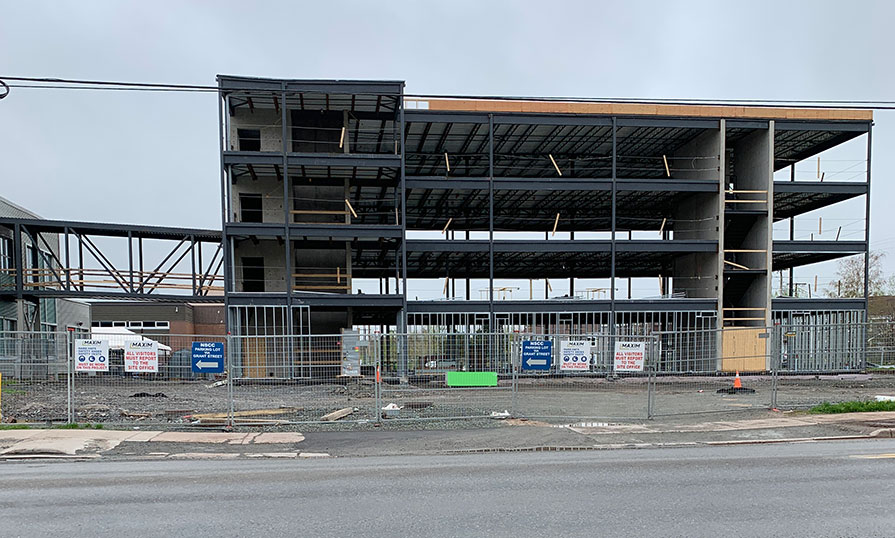 Pictou Campus | May 25, 2023
Read about the student housing construction progress being made at Pictou Campus.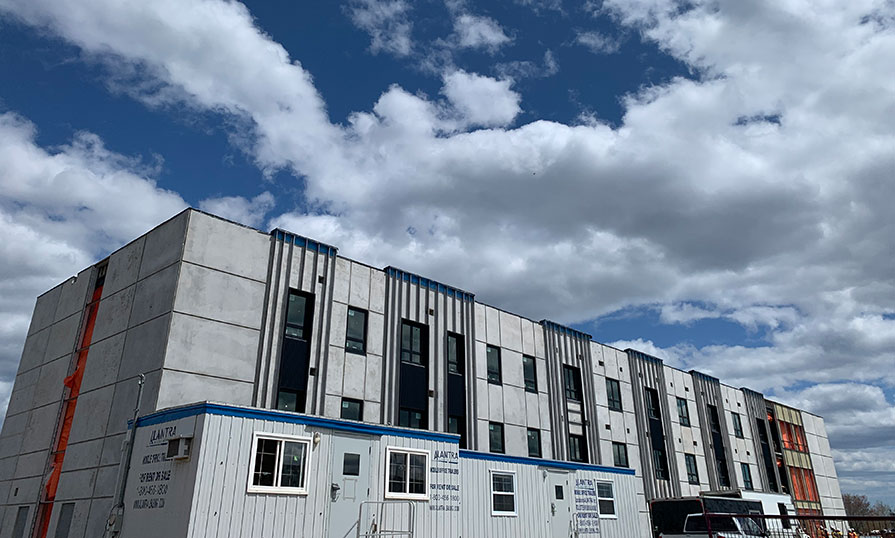 Akerley Campus | May 25, 2023
Read about the student housing construction progress being made at Akerley Campus.