Sydney Waterfront Campus | June 2023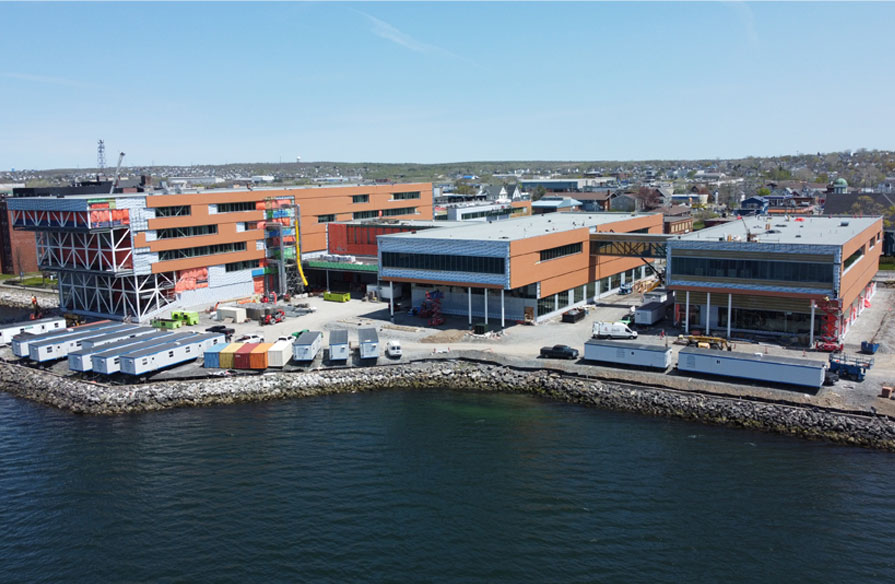 NSCC's newest campus is one step closer to opening its doors to students as progress to the construction site continues this month. The last major portion of glazing has arrived and is ready to be installed. The glazing on Building B West is now complete on level one and ongoing on level three.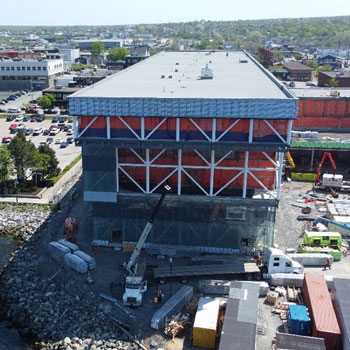 The latest progress:
98% of tenders have been awarded
Upwards of 200 workers are on site daily
All buildings have walls being painted
The last two elevators are currently being installed
Nova Scotia Power has installed its primary cabling from the pole to transformer
Parking lot light standard bases are being installed
Solera Wall glass is set to arrive in early July
Watch the latest progress from a birds-eye view, thanks to MTA + Barrie and Langille Architects:
We thank you for your patience and understanding as we complete these important phases of our construction build.
Related Stories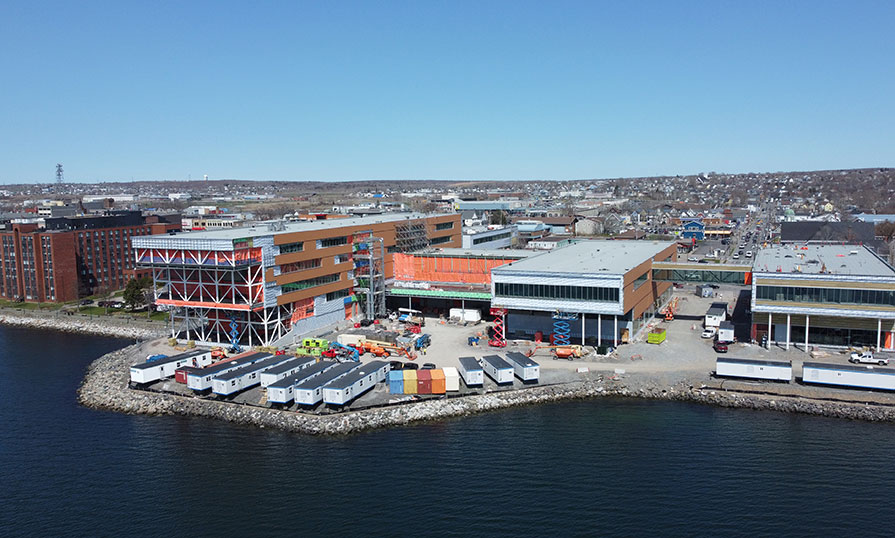 Sydney Waterfront Campus | May 25, 2023
Read about the construction progress being made at NSCC's newest campus.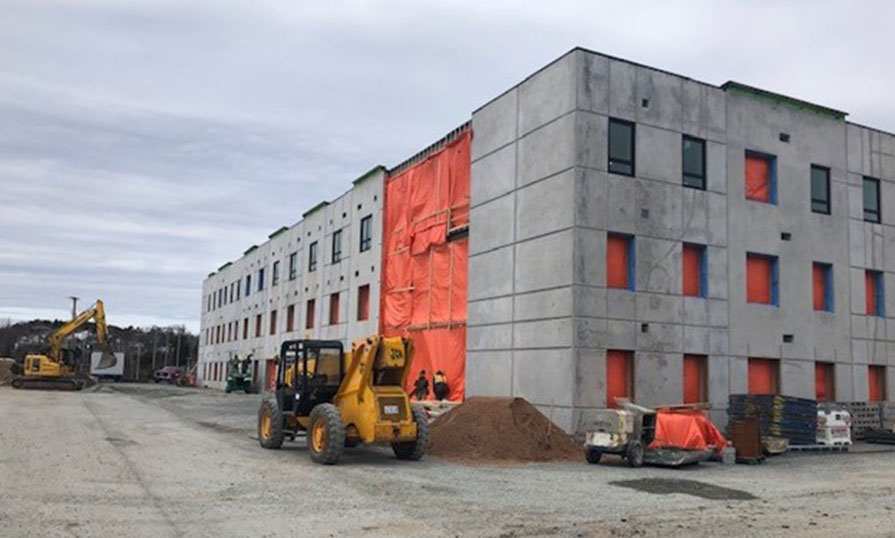 Construction update | April 13, 2023
Read about the construction progress being made at Akerley. Ivany, Pictou and Sydney Waterfront Campus.