Akerley Campus | October 2023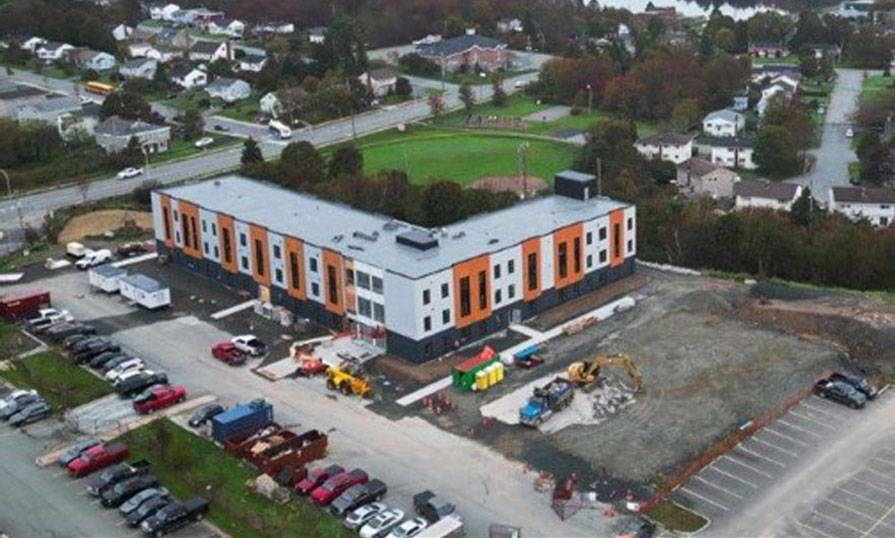 This fall has marked a major milestone for the Akerley Campus student housing project – now 75% complete. The building is scheduled to open its doors to students in September 2024.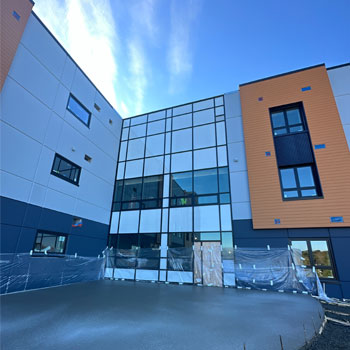 The latest progress:
Interior work continues with flooring, ceiling, cupboards and fixture installation underway in all apartment units
Common areas such as student lounges, laundry rooms and hallways are well underway
Utility areas such as electrical and data rooms are on schedule
Exterior work continues to progress, including:

Domestic water connection on Main Street is complete, including landscaping restoration
Sanitary connection on John Cross Drive is complete, including landscaping restoration
Bioswales are constructed and awaiting landscape finishes
Exterior concrete patio has been poured
Solar panels have arrived and are currently being prepped for installation
We thank you for your patience and understanding as we complete these important phases of this project.
Related Stories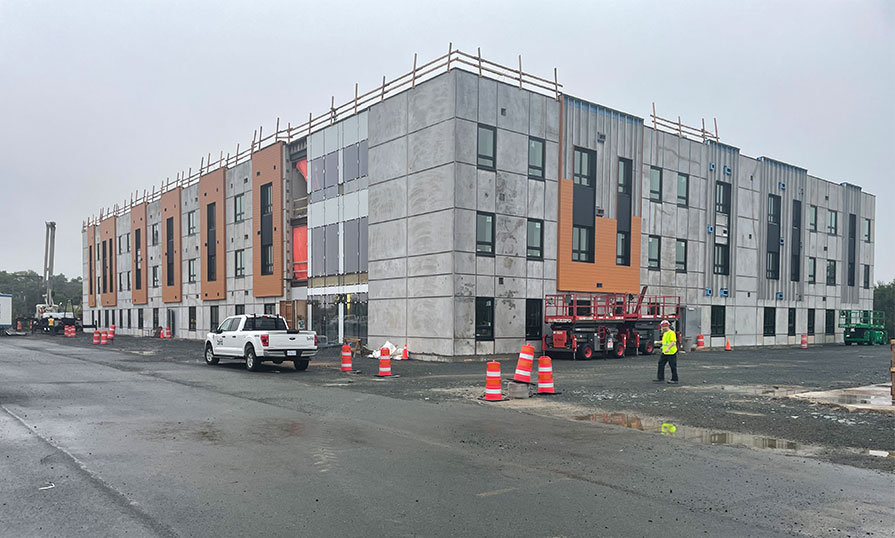 Akerley Campus | August 2023
Read about the student housing construction progress being made at Akerley Campus.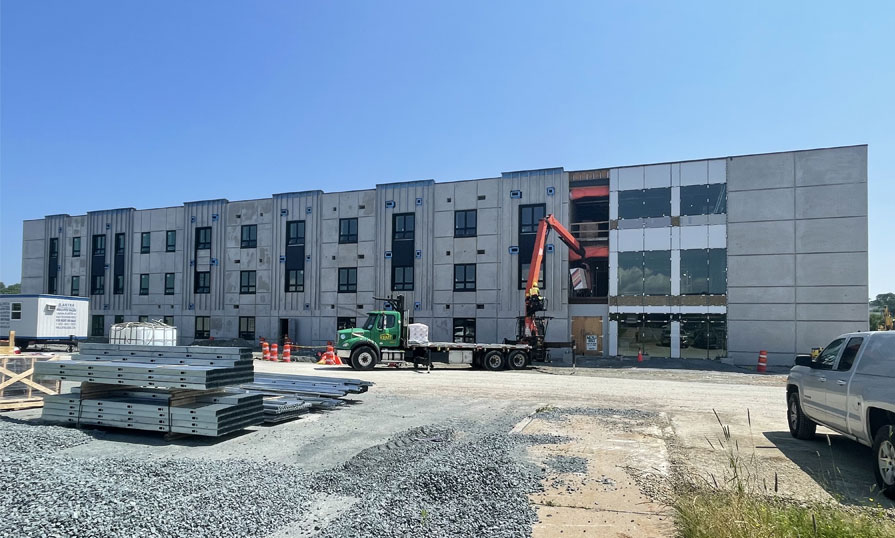 Akerley Campus | July 2023
Read the latest construction update from Nova Scotia Community College related to their student housing build at Akerley Campus.