Ivany Campus | June 13-16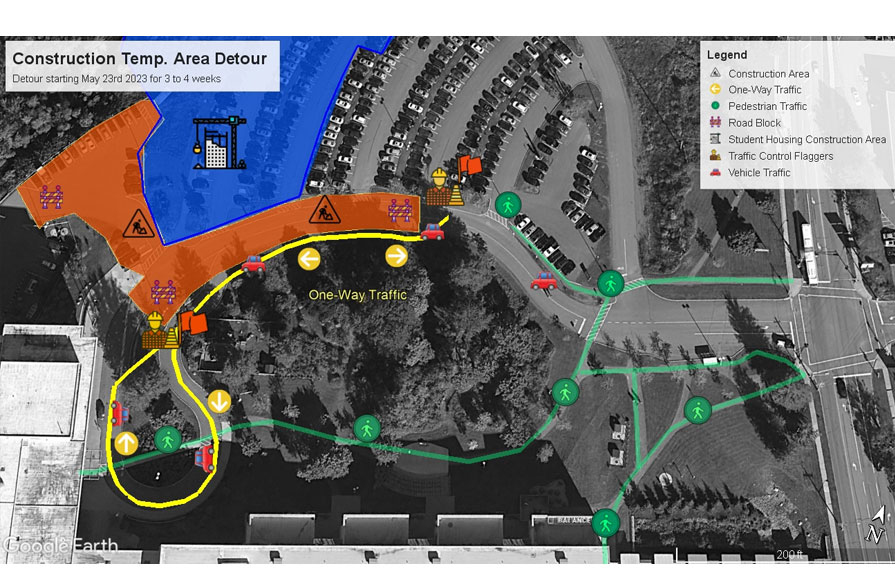 Between June 13 - 16, 2023, the one-way lane leading to the front of Ivany Campus' roundabout will be closed to vehicle traffic. Pedestrians are still directed to access campus along the centre walkway or CBE/Woodside Wing.
Accessible parking is located on the south side of the Harbour Wing. This entrance leads visitors into the second floor, near the theatre.
The temporary Receiving Bay is located in room 3680 (electrical construction shop) during this construction phase. This area has direct access into the building.

View the above images for the most up-to-date maps.
As this is an important step in the build, the construction site will be busier than normal. We thank you for your patience and understanding as we complete this phases of our construction build.
Related Stories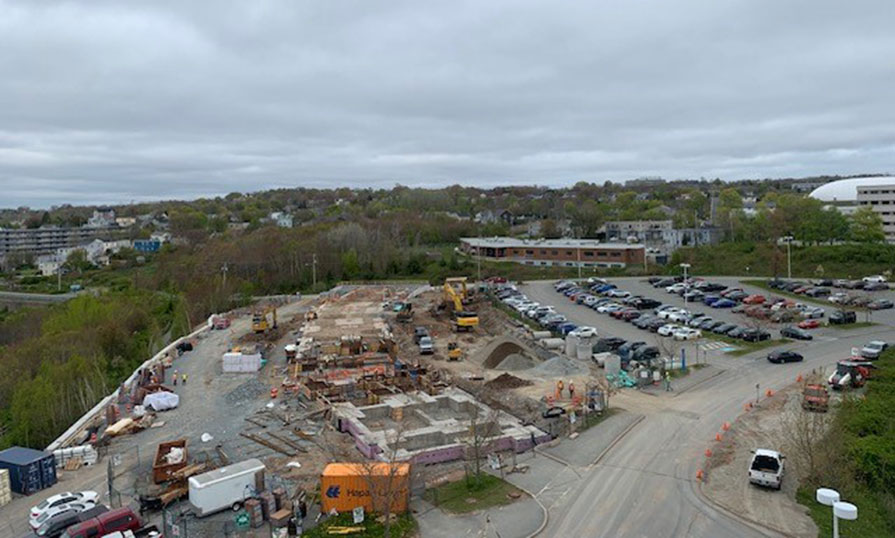 Ivany Campus | May 25, 2023
Read about the student housing construction progress being made at Ivany Campus.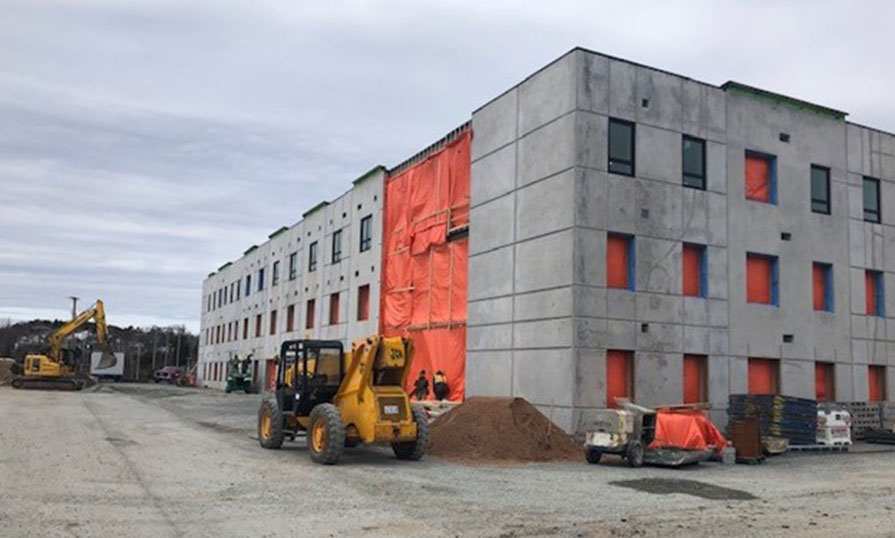 Construction update | April 13, 2023
Read about the construction progress being made at Akerley. Ivany, Pictou and Sydney Waterfront Campus.