Akerley Campus | August 2023

As Akerley Campus approaches the one-year mark to the opening date of their new student housing, progress inside the building has made strides throughout August.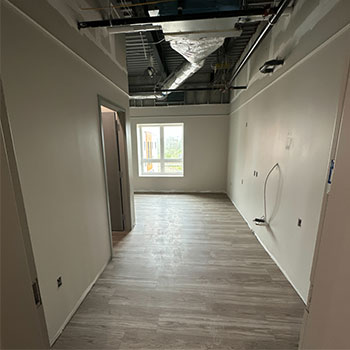 The latest progress:
Domestic water supply connection to Main Street is now complete. Minor back driveway paving remains

Sanitary connection on John Cross Drive approved for the coming weeks

The first floor now has stud walls installed and drywall installation has started

Drywall is nearly complete on the second floor and painting has begun

Painting, flooring, cupboards and other finishes are well underway on the third floor

All stairwells are currently being drywalled

Roofing is substantially complete

Bioswales are defined on the exterior to help manage roof water

Pads are prepped for electrical transformer and backup generator
We thank you for your patience and understanding as we complete these important phases of this project.
Related Stories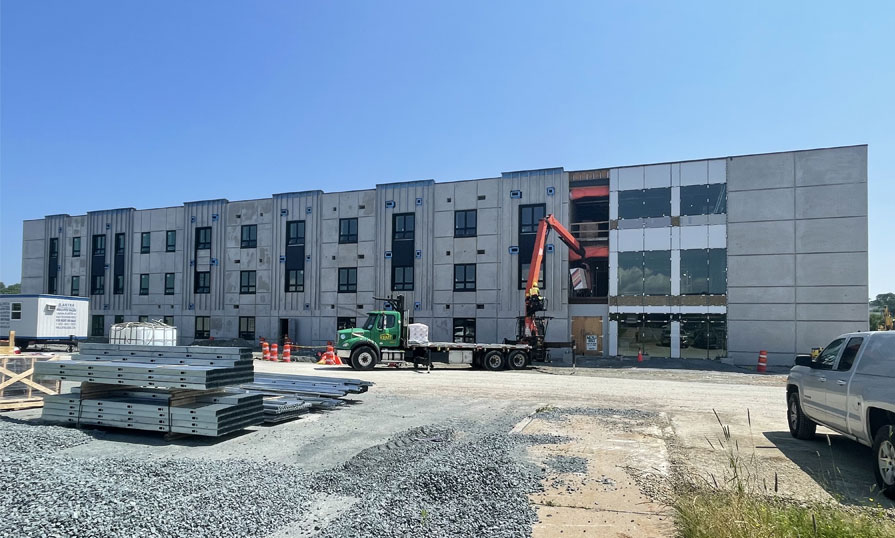 Akerley Campus | July 2023
Read the latest construction update from Nova Scotia Community College related to their student housing build at Akerley Campus.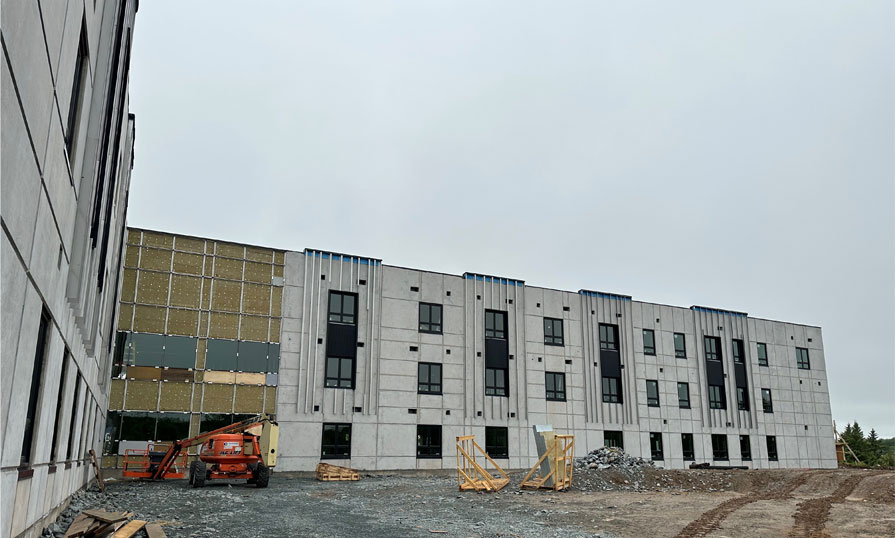 Akerley Campus | June 2023
Read about the student housing construction progress being made at Akerley Campus.