Construction update | April 13, 2023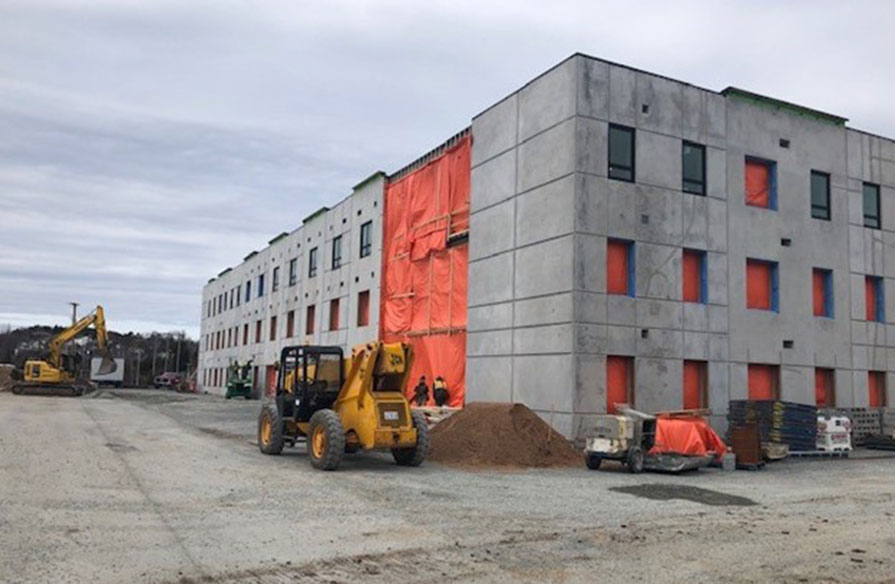 Akerley Campus
The Student Housing Project at Akerley Campus is making significant progress with floors now poured on all three levels, allowing access for many trades to begin work. The 100-bed, 48,000 sq. foot housing facility is set to welcome students in Fall 2024.
The latest progress:
Window installation is in progress
Steel stud installation is in progress on the third floor, laying out the apartments
Roof work continues to achieve weather tight condition
Masons are on site constructing the elevator shaft
Site works for domestic water supply and wastewater removal is in progress
Pictou Campus
The Student Housing Project at Pictou Campus is beginning to take form as the building frame and pedway structure have been successfully assembled and installed. Floors are now ready to be added to the 24,000 sq. foot structure. Set to open in Fall 2024, the housing facility will house 50 students each year.
Ivany Campus
The Student Housing Project at Ivany Campus continues to break ground after the winter months. With the piling installation now complete, the pouring of the exterior foundation grid line is ready to begin.
The latest progress:
A new sewer line outside of the campus receiving area will soon be scheduled. This will mean the parking lot outside of that area will be restricted
Work on the construction of the lower retaining wall continues
The elevator pit for the build is currently being dug
The 96,000 sq. foot, 200-bed housing facility will overlook the historic Halifax Harbour and is set to open in Fall 2025.
Sydney Waterfront Campus
The Sydney Waterfront Campus is marking significant progress as the build is 95 per cent tendered. As interior walls and finishes are well underway, mechanical and electrical system installations are on-going.
Fast facts about the Sydney Waterfront Campus project:
With 852 structural piles driven 60 feet into the ground to support the buildings – at the time of construction, this was the largest project of its kind in Canada.
2,100 tonnes of steel used – the equivalent to 3 Eiffel Towers.
316 kms of electrical cabling used – enough to stretch from Sydney to Truro.
The shoreline has been raised 1.25 meters to address sea level rise and storm surge projections for the year 2100.
Up to 175 workers are on site each day.
We thank you for your patience and understanding as we complete these important phases of our construction build.
Related Stories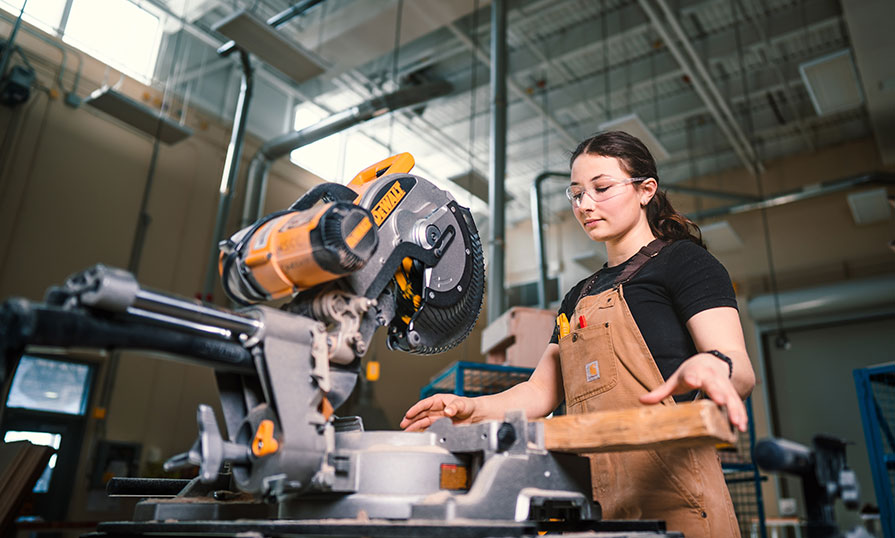 Students building for future students
Carpentry student Hilary Ward embraces hands-on learning as she works on-site at Akerley Campus's student housing build while completing her Carpentry Diploma.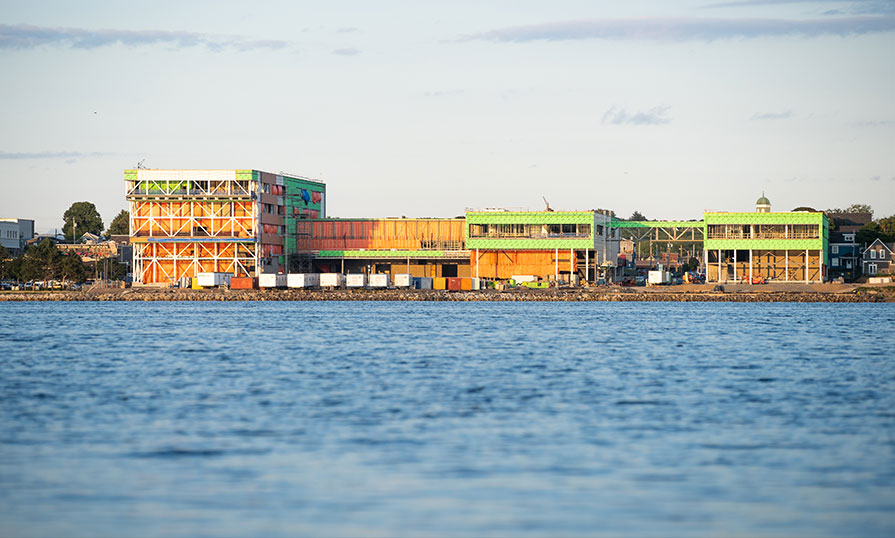 Building a community
Construction projects underway across Nova Scotia will add significant space to the College's pan-provincial footprint and greatly impact its ability to meet the diverse needs of learners.