Akerley Campus | June 2023

Akerley Campus' student housing build is making great strides towards its Fall 2024 competition date.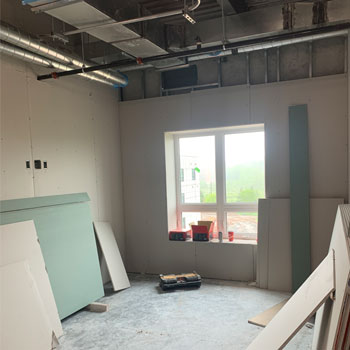 The latest updates:
The third floor is nearly complete with drywall installation
Most showers are now installed
The second floor has nearly all steel studs in place. Insulation and drywall are next to begin
The first floor has steel stud installation in early progress
The roof is nearly complete. There are details needed for the installation of solar panels and safety railings
Domestic water connection is scheduled to begin in two weeks. This will involve some traffic interruption on Main Street
Pads are poured for the electrical transformer and backup generator when they arrive in July
Site work on the grounds continue to start the bio-swales and green spaces
We thank you for your patience and understanding as we complete these important phases of our construction build.
Related Stories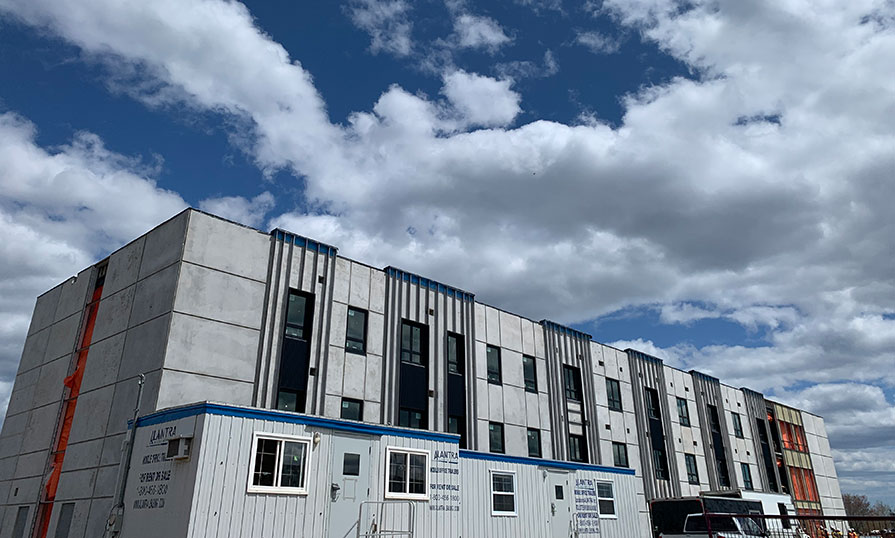 Akerley Campus | May 25, 2023
Read about the student housing construction progress being made at Akerley Campus.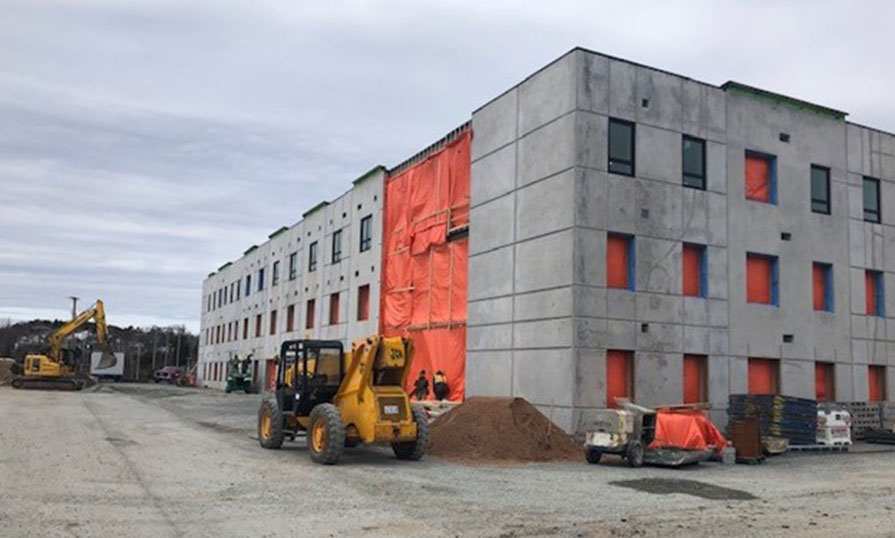 Construction update | April 13, 2023
Read about the construction progress being made at Akerley. Ivany, Pictou and Sydney Waterfront Campus.